Steps
Steps can be big or small and both big and small at the same time. Baby steps are big. Sometimes big kids make slow, hesitant steps.
There are always babies at the shelter. First steps for a baby are always achievements. Eyes are full of concentration. Hands are doing all they can to balance and anticipate a fall. Feet are planted with a shakiness and uncertainty. These steps are so far from mastery of balance and coordination, but they are some the biggest steps this child will take in the entirety of his life. Congrats to him!
Big kids can make big steps in ways that might fly under the radar. At CHS graduation, all the students received an award for some achievement or contribution. They ranged from Best in Math to Most Helpful, from Best in Music to Most Cheerful. The Most Improved in grade 4 went to his boy. He had put in a lot of work this past year and it was bearing fruit. He is more than capable, but lacked motivation and direction at times. His teachers have helped guide and challenge him. They expected more from him and he stepped up!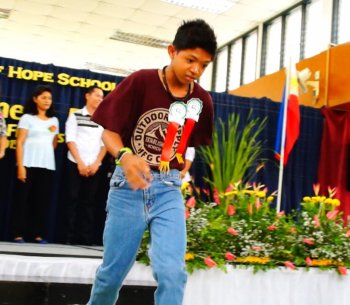 The Most Improved student in grade 3 was a girl who arrived at the shelter part way through the school year. The shelter, school, everything was new to her and it was overwhelming. At times when things in class got difficult, she would just stop participating. Slowly over the second half of the year, she opened up and felt more comfortable. She stepped out of her comfort zone!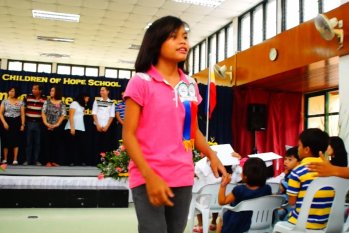 Thank you for praying for all the steps, big and small, that are taken every day.