He's Got the Whole World in His Hands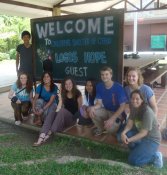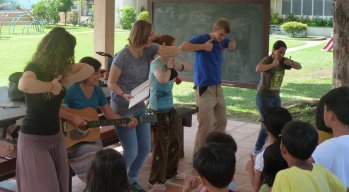 Today we had a few Staff members from the LOGOS HOPE ship visit us here at CSC. Their ship is docked here in Cebu City for the month of May. It was fun for our kids to interact with young Christians from all over the world, We had people from Europe, from South America and one young lady from Florida. It was good for our kids to hear the accents and to learn a few words of other languages, but most important it was good for our kids to see the light of the Lord shining it the eyes and beaming from the hearts of each of these young people. One of our kids was surprised to learn that someone from another country already knew about God....he thought that CSC was the only place that told people about God.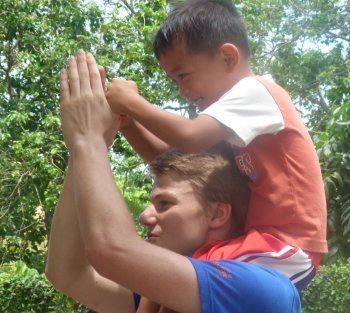 That conversation that I overheard really brought home to me the staggering responsibility that we have, we are telling kids about THE GOD, the creator of the universe, their creator. WOW, what a blessing and what a responsibility we have! All I could think of was the children's song; "He's Got the Whole World in his Hands". That HE does, and I am thankful for that fact. We all need to be reminded of these simple truths from time to time. Thank you to the amazing young people of the
Logos Hope for helping to bring this simple truth home to me today!