A Wet Responsibility
Jerry Salgo is one of the many people behind the scene making everything go smoothly. He is in charge of the CSC facilities, along with the maintenance and security personnel. While classes have been out on break, his team has been working to repaint and restore the school so that it will look as good as new when the students return near the end of June.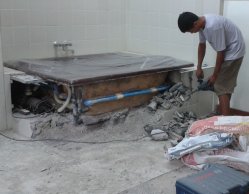 One of the projects they were working on was removing a whirlpool from the therapy room. Cebu Children of Hope School acquired the whirlpool several years ago and it was a great asset, meeting some of the physical therapy needs of our kids. It has since worn out its welcome and is no longer being used. The decision was made to remove it and sell it if possible. Uncle Jerry, being the conscientious steward that he is, needed first to ensure that it was working properly. As a man of high integrity, no task is too small or too silly for him to oversee the details personally. It is one of the many reasons we appreciate his hard work.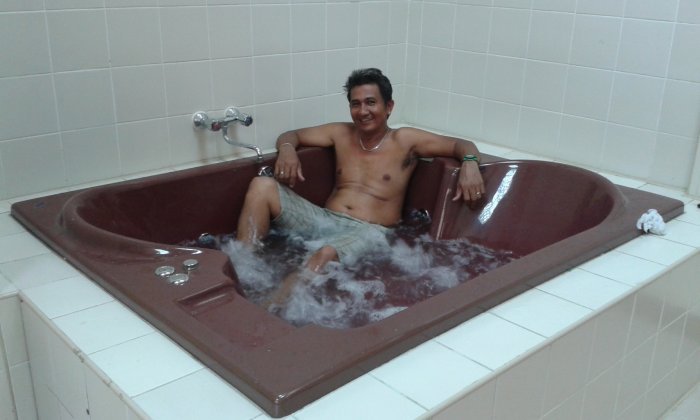 Once the removal is complete a new project will begin. The therapists, Jinkee Reasoner and Marwin Abong, have begun developing plans for a sensory wall to be installed. This will provide different tactile stimulation and be part of the therapy treatment for kids at CSC.