Banquet-season Reflections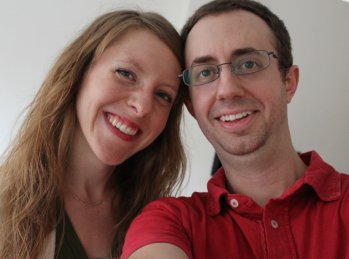 I think the CSC banquet is always going to prompt a time of reflection for me, at least since attending in 2014. Last year wasn't my first time there, but it has changed everything.
One year ago my wife Megan and I sat at the CSC banquet pleased to be donors and planning to ask Matt Buley out for coffee to see if there were any other ways we could help; we were picturing something like stuffing envelopes.
This year we watched the CSC banquet from the Children of Hope School library in Cebu through a live feed. We've been here 4 months. We did get to stuff some envelopes, but we also ended up moving to Cebu.
Looking back, I'm not really sure how it happened. I had a good job that I enjoyed and Megan was just completing grad school, we weren't really looking to move to the other side of the world. As best as I can figure, God just had a different plan and it kept getting clearer to us that we needed to listen. We had this growing feeling that God had taken the reins and we were now along for the ride.
I know I'm in God's hands whether I'm in St. Paul or Cebu City, but it's felt a little different since the banquet last year. My hunch is that this is a normal feeling around CSC. This ministry has been relying on God to sustain it since Marlys Healy came in 1978. I'm just one of the latest people to get wrapped up in what God is doing here. Through CSC, God is generously providing opportunities for all of us to labor, laugh, donate, and share in the work He is doing in the world. It was hilarious to see the video of Paul and Matt looking for Jared Gustafson and a special treat to see the tribute video about Sandy's work at CSC, then to look over and see her sitting a few feet away smiling (appreciative, but not particularly thrilled about all the fuss being made over her). I loved watching Pastor Gustafson mark off the banquet attenders on his fingers who were going to donate an extra $100 just so we could set a new donation record.
Thank you for being engaged in this work too! I wonder where the next year will take us!