Cooks Return to the Kitchen
Over the past three months, the afternoon cooks in both Cherne and Duterte homes have been recovering from surgery. Auntie Mayflor and Auntie Sonia each had an operation which required lots of rest and recovery. In their absence, other child care workers jumped in to cover the afternoon cook duties. Of course no meals were missed and tasty food was always on the tables.
Last week Auntie Sonia returned to work!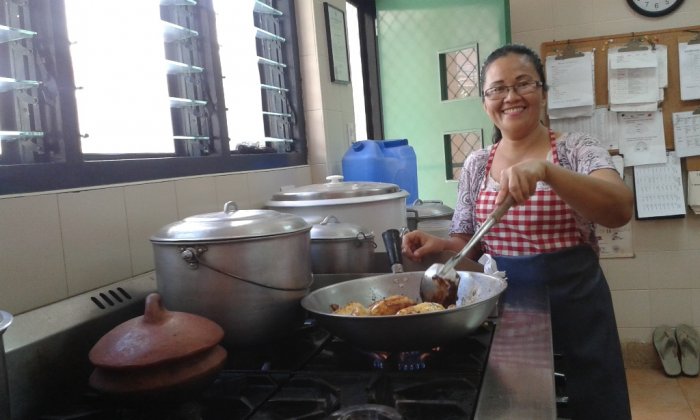 This week Auntie Mayflor also returned to work! It is good to have them back in their respective kitchens.
As Auntie Mayflor enter the shelter gate the children from the Cherne home were walking up to school. When they saw Auntie Mayflor, the line they were walking in suddenly morphed into a mob. The children ran shouting "Auntie Mayflor!" racing to hug her.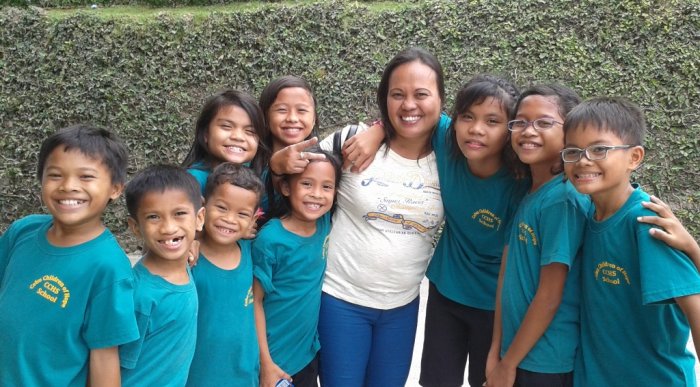 The aunties' impact in the lives was on full display in the moment of Auntie Mayflor's welcome back from the children.
Keep the all CSC employees in your prayers. They do everything for the children and their good health is essential.