Confessions of a Messy Eater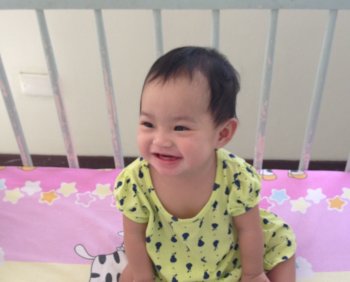 I like to eat.
I nibble on my feet.
I pray before I eat.
I don't know how to feed myself yet,
So I depend on my auntie's hand.
I open my mouth wide
And welcome my tasty food.
Blended, pureed, squashed,
Smashed and crushed.
The way I like it.
The way I want it.
I don't usually look like this,
I know.
There's something on my face.
I know food goes to my mouth,
Not on my cheeks or forehead or ears.
What's the use of a bib
If I eat like this?
At the end of my meal time,
Burp says this tummy of mine.
Aah…
What a treat!