He is risen, He is risen indeed!
It is Holy Week. This week is a meaningful time for Christians everywhere. In the Philippines, most stores and restaurants are closed on Maundy Thursday and Good Friday and schools are not in session on those days either. Therefore, our school, Cebu Children of Hope, held it's Easter celebration on Wednesday. The event started with a reading of Scripture - recounting the events of Jesus' last days on Earth. Then there were games, crafts and praise and worship.
I was moved during the praise and worship, and as you can see below, I was not the only one! How blessed are we to be children of the Most High God! That He, being without blemish, laid His life down for ours when we needed it most, but were also the most undeserving.
May you and your families be blessed this Easter and remember God's goodness and Jesus' sacrifice.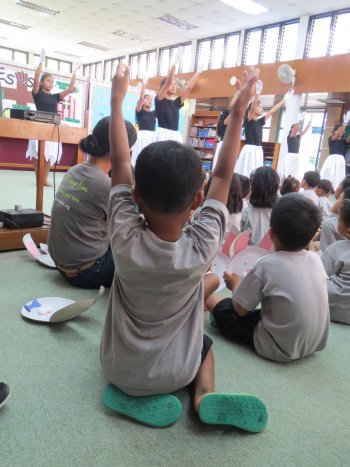 Praise the Lord! He is risen! He is risen indeed!