Future Readers
Hi. I am Junelyn T. Ababa, an assistant teacher in Preschool at Children of Hope School. At the beginning of second quarter last September, we started our Pre- Kindergarten class for the kids who will graduate from preschool this school year. This class prepares the children for the transition from preschool to kindergarten. There are 6 kids in the class and I am one of the teachers in the Pre-K class.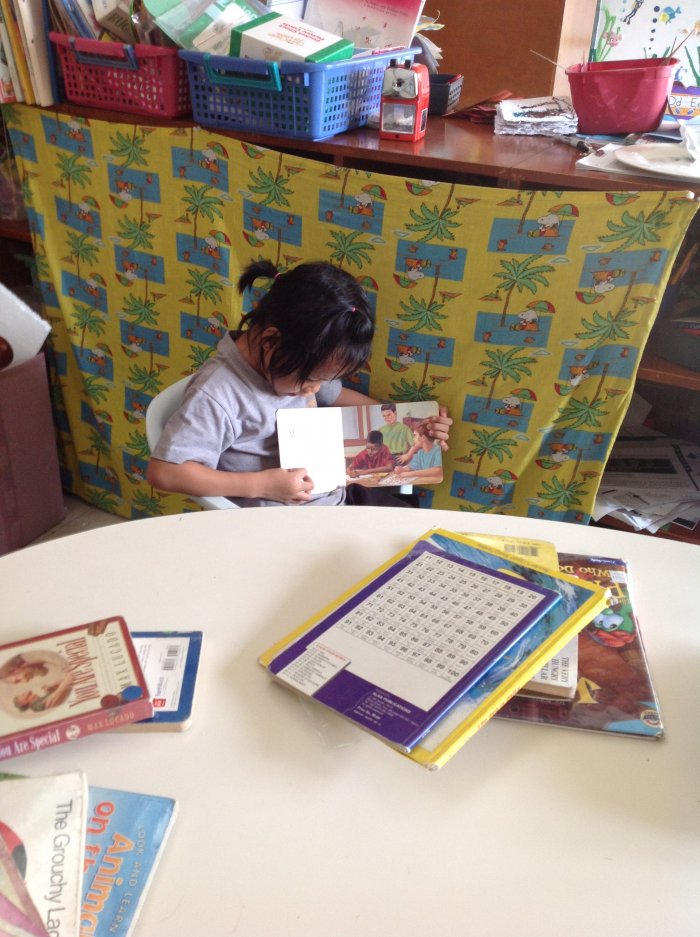 The children learn pre-reading skills including print awareness and basic introduction to books and their parts such as front cover, back cover, title, table of contents, author and illustrator. Basically, we talk about and point out these things every time I read a book to the children. The kids have been able to memorize and master these concepts.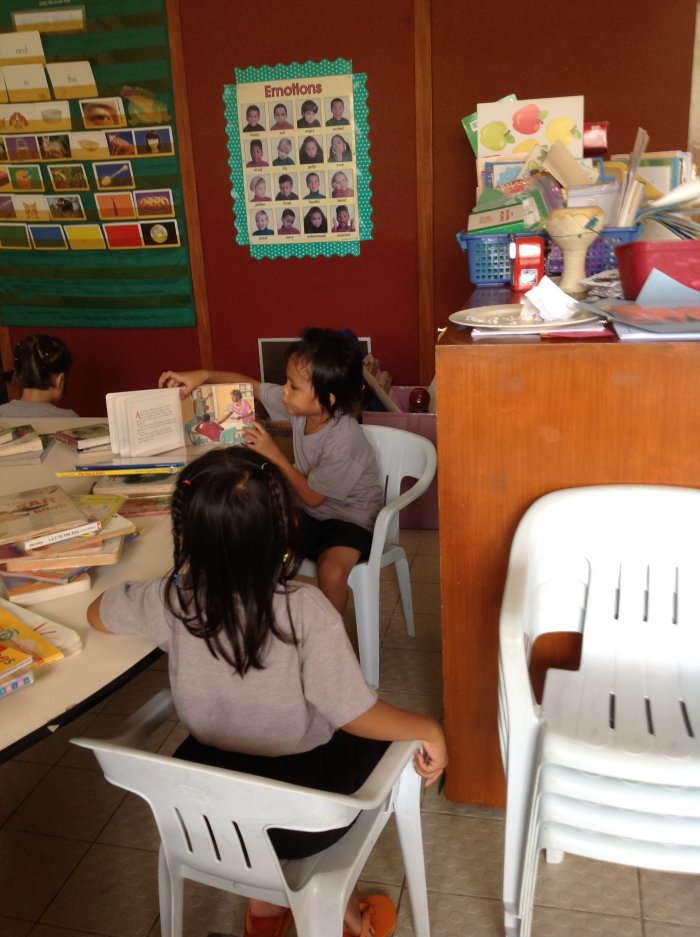 Each day before we start our formal session, the kids have at least 5 minutes to browse books on their own. The other day while they are browsing their books, all 6 of them turned their backs on me while each one was holding a book. They started to act like the teacher saying, "This is the front cover. This is the back cover." They did this while pointing to each of the parts in their books. I was amazed to see them doing this. Since they can't read, they just told the stories based on the pictures in the books they were holding. It was so fun to watch and I chuckled to myself as they played teacher.