We Did It!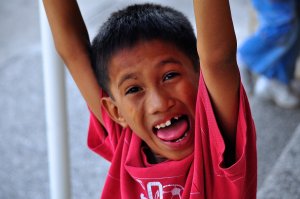 Well… O.K. Let's give credit where credit is due.
God did it.
We went into our final days of 2014 needing $50,000 more in donations. That's a huge number! I have to admit I was doubtful we would meet budget. However, the gifts that arrived on the last few days of 2014 totaled $54,000, just over the amount we needed!
As we look to 2015, we think about all of the CSC kids who will leave us to join their adoptive families and all the children who will come to us for care. We look forward to continuing to provide food, shelter, medicine, education and love to the children in need in the Philippines. We are so thankful for the amazing supporters that keep this work going. You make such a difference!
Happy New Year!