Recital 2014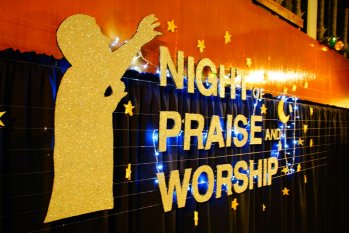 People enjoy music because it can be a way of expressing themselves, showing what they feel. Last week the CCHS kids expressed their God- given talents at a recital praise night. It was a very exciting and surprising night for everyone. The kids couldn't wait to perform and were so excited for the program, even the smaller ones. As one student, Jhaycob, approached me he said, "Dugay pako teacher"? (How long will I wait?)

CSC staff, teachers, and other invited guests were also excited and wanted to hear what the kids had been learning in music class and lessons. Many of the children are relatively new to the shelter, so it was their first time playing an instrument. I can truly say that it was really something out of nothing. Earlier in the school year, the kids had no idea what music is all about or how to play an instrument. The kids were amazing as they performed their pieces in front of an audience. It was also an opportunity to really appreciate the effort of the music teacher teaching the students in order for them to play the different instruments. With proper guidance and training, the kids were able to show what they have learned with style. Everyone was entertained and excited, especially with the drummers.

What happened at the recital was not just entertainment. There is something that we need to ponder out of that event. It's really a good thing seeing our kids glorifying God with their talents. An example of this was Pretchy who composed a song about our Saviour, Jesus Christ and sang it for us. We're also glad to see them standing in front of many people with courage.

It is important for each person at the school and shelter to help build the kids' courage because it is a positive attitude for them to have. The kids learned so much from the entire experience and we can learn from them as well. Music is pleasant to one's ear and it influences many people. We can be music also by touching others' lives for God. As we inspire them, we're building up their courage. We can make a change in others' lives if there is proper guidance. At the beginning, one takes a risk on how to teach the kids, but they will really excel if there's guidance. And it was proven with our praise night.

God is working in our midst. He heals the broken hearted and blesses each one of us. Let us be music that touches others' hearts.
-Abigail Oblianda, Instructional Assistant