Men's Fellowship
CSC is full of great people caring for the children. Child care workers, house parents, counselors, teachers, social workers, office workers, therapists, management, nurses, and guards come together each day for the children. I am one of these workers, and, as a man, I realize that the men are outnumbered. For every man working at the shelter, there are five women.
Over the years, the men have started a Bible study just for the men. It usually takes some creativity to find a good time to meet since each person's schedule varies. At times it has been a weekly meeting. Holidays that land on a weekday are also good days to do something a little different than a Bible study. When we are lucky to get this, the men usually join together for basketball and food. These mornings are a lot of fun. It is always good to spend time with co-workers outside of work hours.
When Matt Buley was in Cebu a while ago, the men were able to organize a morning of playing basketball. It was fun to see a part-time guard on the same basketball team as the president. No one in this group is a PBA (Philippines Basketball Association) star. We just enjoyed ourselves. Good plays were acknowledged by both teams. Mistakes were laughed off by both sides.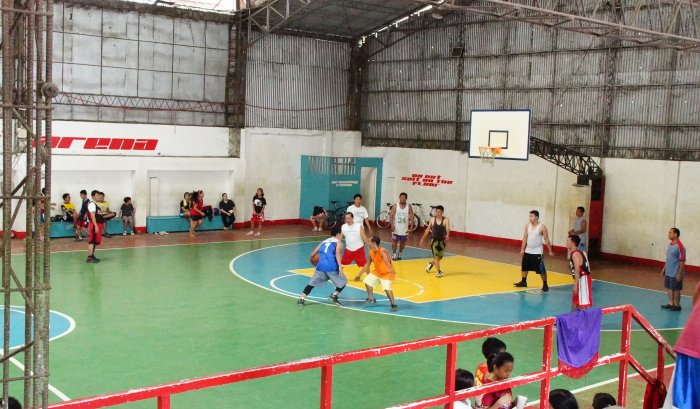 After several hours of grown men with mediocre basketball skills playing all out, it was time for food. The morning feast was spread out on banana leaves. This is a called a boodle fight. No utensils or plates. Hands were all you needed to get the food from the banana leaf to your mouth. It was a fitting way for a group of men to culminate a morning of fellowship.