Roxaboxen
Roxaboxen by Alice McLerran was the last story in our theme on Imagination in reading this quarter and it was the best story I have ever heard for this theme. When I was reading before the class started, I was fascinated with how the children in the story enjoyed their childhood life and played all day with their neighborhood friends in a village they created from stones, boxes, and desert glass. Even after the children in the story had grown up and moved away, they still remembered the make-believe village they had created so long ago. After reading the story, I remembered my childhood days with my brother, sister, and neighborhood friends. We did not create a village like Roxaboxen, but we played in the mansanitas tree, rode our bicycles, and ran in our neighbor's garden taking the fruit and vegetables. I wish I could go back to where I grew up, full of enjoyment and excitement.
Every child has memories of his childhood days. After we finished reading the story in class, I asked my Level B2 students to share experiences from their childhood days. They all shared about their life at the shelter. Similar to my experience, they have not had a Roxaboxen, but they are very happy and enjoy playing with their friends at CCHS.
In order to experience this make-believe Roxaboxen a little bit more, we made our own small town on a board filled with beads for stones in between houses drawn on the board.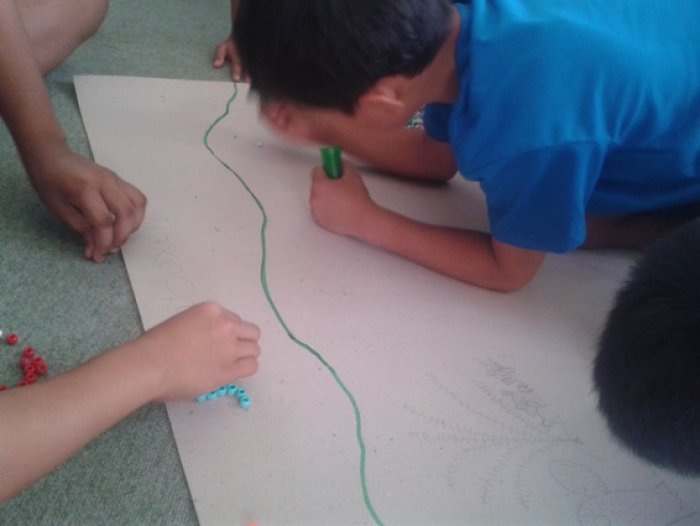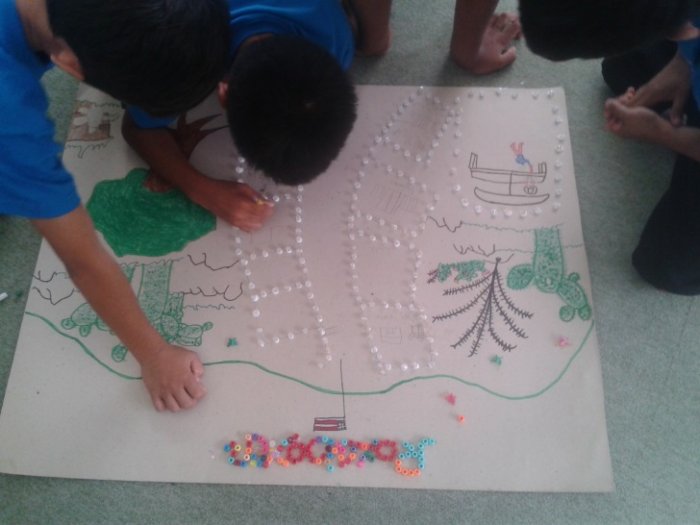 Everyone was so excited. While we were making our own Roxaboxen, my students felt like they were in a real place. They used their imagination to create a great Roxaboxen of their own. Congrats kids!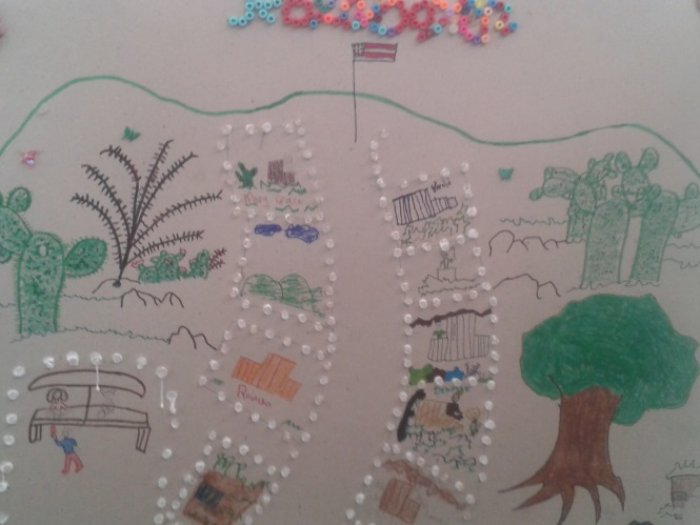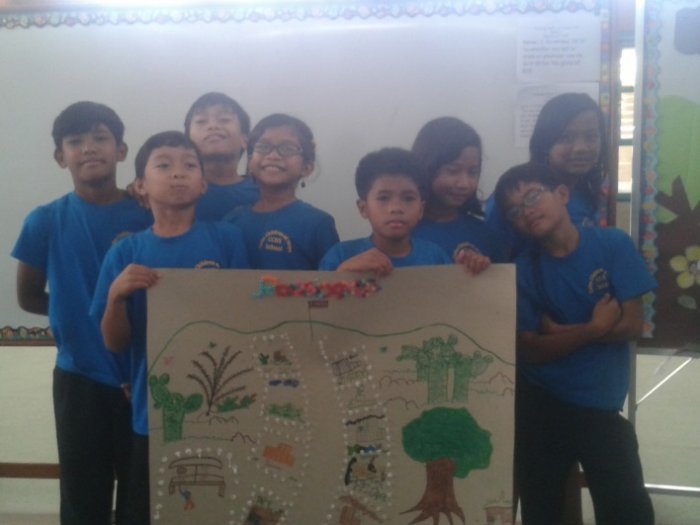 Remember! "Laughter is timeless. Imagination has no age. And dreams are forever." So never stop imagining and dreaming. God Bless!!!!
-Clayd Verzales, Level B Teacher