French Fries
Typical day in the therapy room: student having his speech therapy session with the therapist.
Conversation:
The therapist asks, "Where do French fries come from?"
Without any pause or hesitation, the student answers, "McDonald's!"
My co-therapist and I burst out laughing. I know we are not supposed to laugh when a student makes a mistake, but we couldn't help ourselves. It was so cute! The answer does make sense though, if you are a kid. The student just looked between me and my co-therapist with a look that said, "Okay, so what's funny?"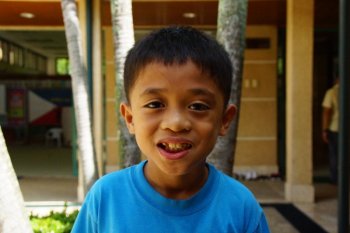 It was, in fact, a true and genuine answer coming from a seven-year-old boy. McDonald's and its counterpart, Jollibee, are a hit here in the Philippines, especially for the young kids at the shelter. It is a big deal for them when they are able to go to one of these establishments. (My blog is not about advertising for these businesses, by the way.)
Sometimes as adults we are so caught up with our adult stuff that we forget how to live life like a child, worry free. The kids at the shelter remind us that, in spite of the difficulties they have already faced at a young age, we have a God who is bigger than our worries.
I sat in the therapy room with the speech therapy session still going on thinking how blessed I am to be in this environment. I teach and treat kids with special needs and in turn, they too, teach me even more. As an English proverb says, "The soul is healed by being with children."