Opening the Doors
Of course, most of the students at Cebu Children of Hope School are from the shelter since that is the main reason for the existence of our school. However, over the years we have had a handful of community kids attend the school for varying amounts of time. There was VJ, Andree Kaye, John Ray, Rufa Mae, Christian, and a few others. CCHS is not big enough to be able to open its doors to the community at large, so we have always brought in community kids just by word of mouth. It has usually been the case that a commmunity student attends CCHS because he cannot go to another school due to extenuating circumstances.
For the past three years we have had our hands pretty full with the kids who need schooling from the shelter, but we had our eyes and ears open for a community child who may fit into our school. Well, meet Lael. Lael lives with his family nearby and his parents heard about CCHS from someone who works in their church. Lael is eight years old and suffers from a rare syndrome called Lennox Gestaut Syndrome. His mom and dad have been looking for a school where Lael can interact with other kids his age in a safe, caring environment.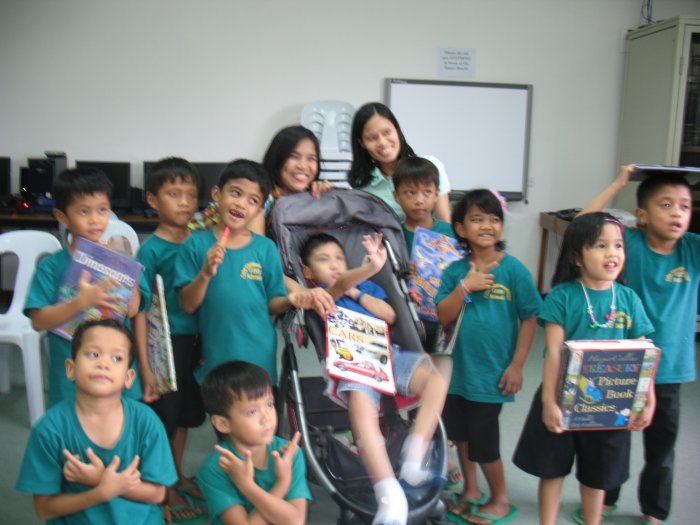 Last week Lael started attending CCHS for library and art classes two times a week. It was a great start for everyone and we are excited to have a new student in our midst. After all, we are Children of Hope for children of hope.