Baking with Jules!
The other day, I had the great pleasure of learning how to make pan de munay, a Filipino baked delicacy. Jules, one of our Teen Home residents, recently completed a Bread and Pastry course. He is a certified baker now! Jules has long been interested in the Culinary Arts, but high school was long and difficult for him. Even so, he never gave up on himself or his dream! He graduated from high school this past April and he has been eager to pursue his desired field. Since becoming certified, he is baking up a storm. Each day trying something new! Those at the Teen Home are blessed to eat his daily creations and I know, I am excited whenever I visit for the chance to taste one of his products. For those of you interested in learning how pan de munay is made, check out Jules' step by step instructions in the pictures below. He was a great teacher for me and he even let me roll a few of them! :)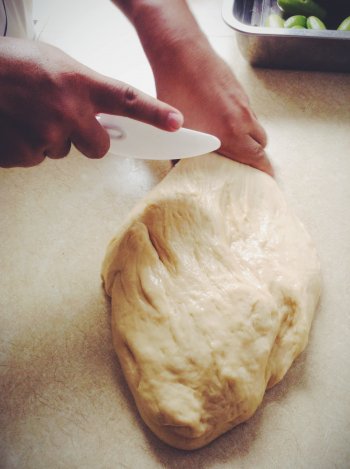 1. Cut the dough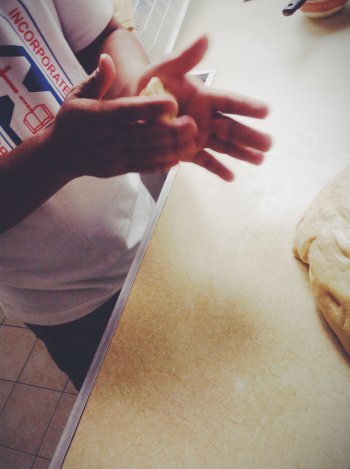 2. Roll it
3. Stretch it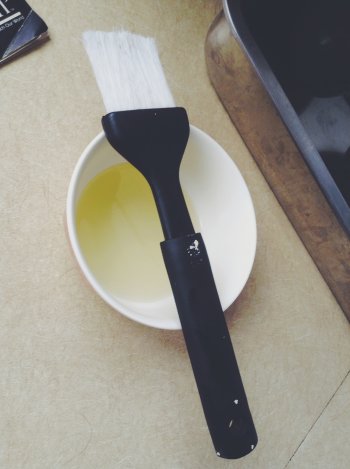 4. Oil the pan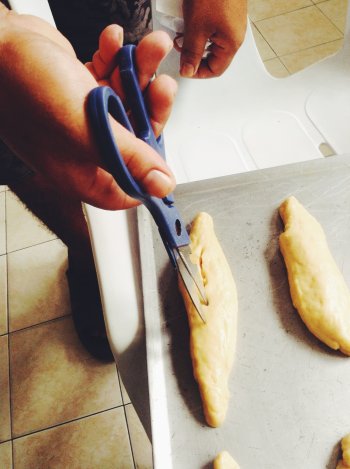 5. Cut the dough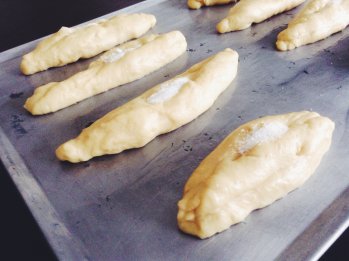 6. Fill with sugar. Yum!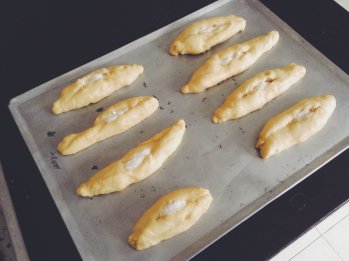 7. Let rise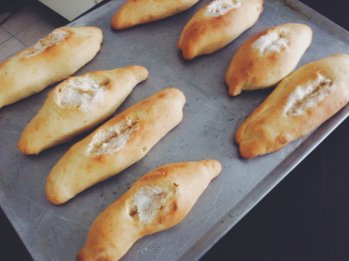 8. Bake, then let cool!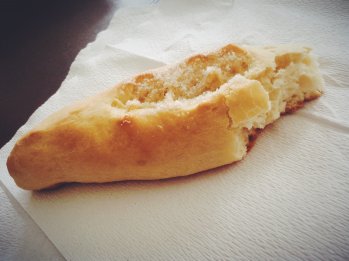 9. Enjoy! (Truthfully, I had intended to take pictures after each bite, but I was overtaken by the warm, buttery, sugary goodness and instead just focused on eating it!)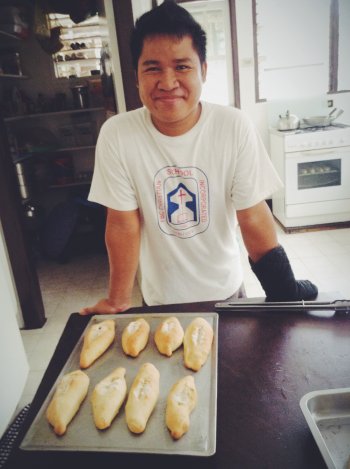 Thanks for tuning in to baking with Jules! Please keep him in your prayers as he continues to practice his skills and eventually looks for work as a baker. He is a great guy and we are proud of him!