Philippine Independence Day
The Filipino flags were flying from each house. The jello and maha was in the shape of the same flag. CSC celebrated Filipino Independence Day on Thursday.
It was a fun evening full of food and laughter. The kids kept going back for more hot dogs, jello and maha, and chips. Even though the stuffed themselves, they still found room for ice cream.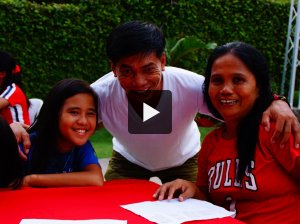 Each home gave a patriotic presentation. Eicher home presented a speech. Cherne sang a patriotic song. Duterte reenacted the history of Filipino Independence Day.