A Fun Time with Visitors from Taiwan
A Saturday full of crafts, games, and new friends is always a great day. Recently, a group of visitors from Taiwan came to the shelter and turned a normal Saturday into just that—a great day.
There was face painting, crafts, coloring time, nail painting, reading time, jazz music, and Mandarin lessons. The children rotated to different activities in the morning. Then after a Jollibee lunch picnic style, it was a free-for-all in the afternoon. Some children went back for more face painting or crafts. A touch rugby game started up, then a volleyball game. Through it all lots of friendships were created. The day culminated in a drum circle with the visitors and the children—everyone working together to make great music.
A few nights later, the Taiwan group also invited the recent graduates of elementary and high school to join them for a dinner at a nice hotel. It was another great time of fellowship. It is amazing how children from different places and different backgrounds can find common ground in seemingly no time at all. After dinner the children arranged an impromptu concert next the beach. Children from each group joined together for songs, showing what they could do.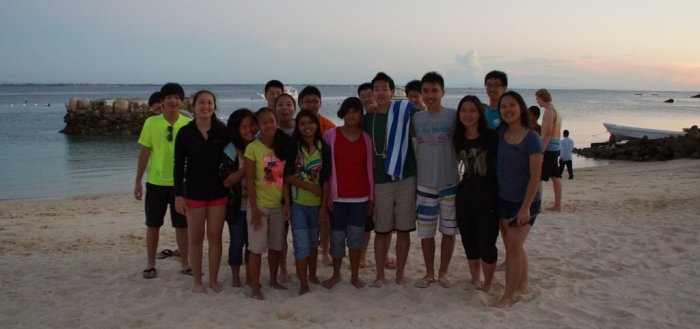 CSC is blessed by visitors giving their time to the children at the shelter.