Students Show the Things They Have Learned
The end of the school year is only one month away for the students of Children of Hope School. They have worked hard and learned a ton of great things.
Recently, they took some time to share some of the things they have learned. During the math and science day, each level presented things they had studied. Some of the Level B students have been learning about systems of the human body. They explained the workings of the skeletal system and the digestive system to all the other students. They did a great job identifying the bones!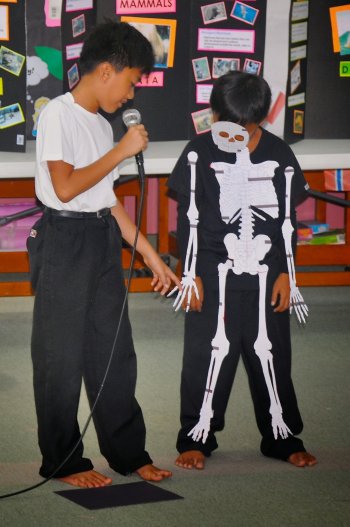 There were many highlights during the reading and writing day. Many students shared stories and poems they had written. Check out one of the students reciting the poem by Robert Louis Stevenson, "The Wind."
In between the presentation by students were games. The tongue twister challenge was a blast. See if you can do any better than the Children of Hope students!