Julieto and Classmates Skip Prom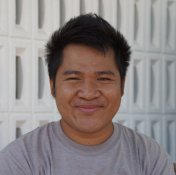 In the Philippines the school year is winding down. It is time for exams and celebrations. Julieto is in his fourth and final year of high school. It is traditional to have prom near the end of the school year. All of Julieto's class has decided to skip prom. They are giving all the funds set aside by the school for prom to the Haiyan/Yolanda typhoon victims in Tacloban City on Leyte Island. The funds were used to buy clothes, food, and materials to build shelters. Julieto heard of a school in Tacloban City which has to meet in a tent, because the school building was destroyed.
The global outreach for the Haiyan/Yolanda typhoon victims has been astonishing. It includes Julieto and his classmates opening their hearts to help in a tangible way. They are more than happy to forgo their prom party to help fellow students on another island.