A meaningful morning
I can't help but feel closer to God after visiting Thomas at the hospital. Thomas was sleeping; he had had his dressing changed earlier and had cried a bit, so he might have tired himself out. I chatted with the Auntie, getting a quick update on how he was doing. There has been some drainage from the surgical site over the last couple of days, so there is a potential for infection! :(
I prayed over him and held his hand, but thought I should let him rest, so soon left. As I was leaving the hospital, I could not help but think on how Thomas is such a testament to God's provision. We have had several meetings, even since before admitting him, about Thomas, his needs and our ideas about how we could meet them. We prayed a lot about these concerns and sought guidance, but inevitably, just had to surrender them to God. And we have seen God provide time and time again. The financial assistance has come through, but even more than that, our plans for how to respond to the problems or possibilities we feared would occur were not even necessary.
God is good.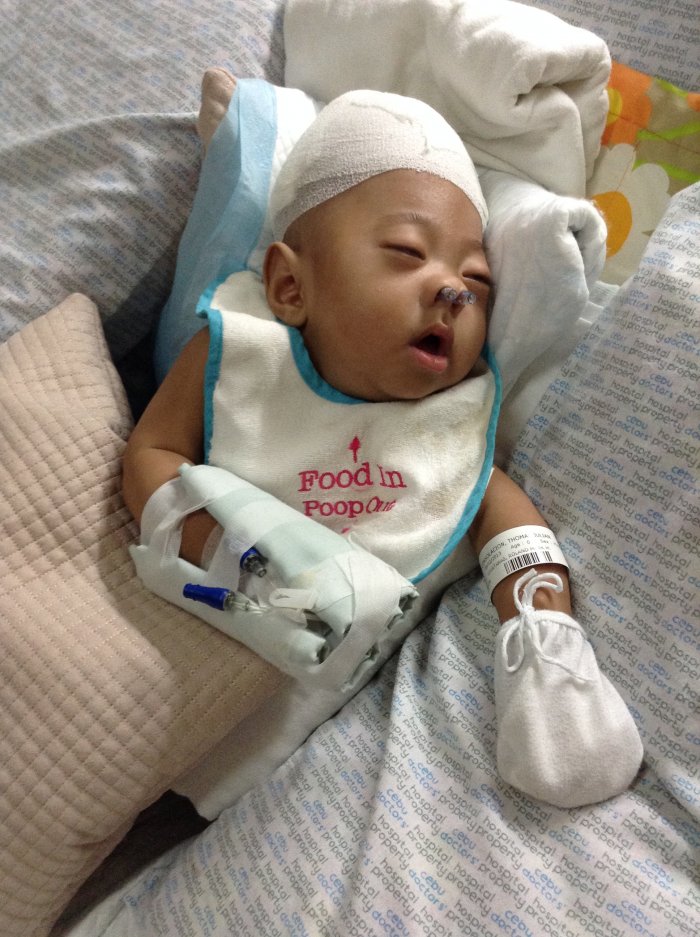 Sleepy at the moment, but still such a trooper!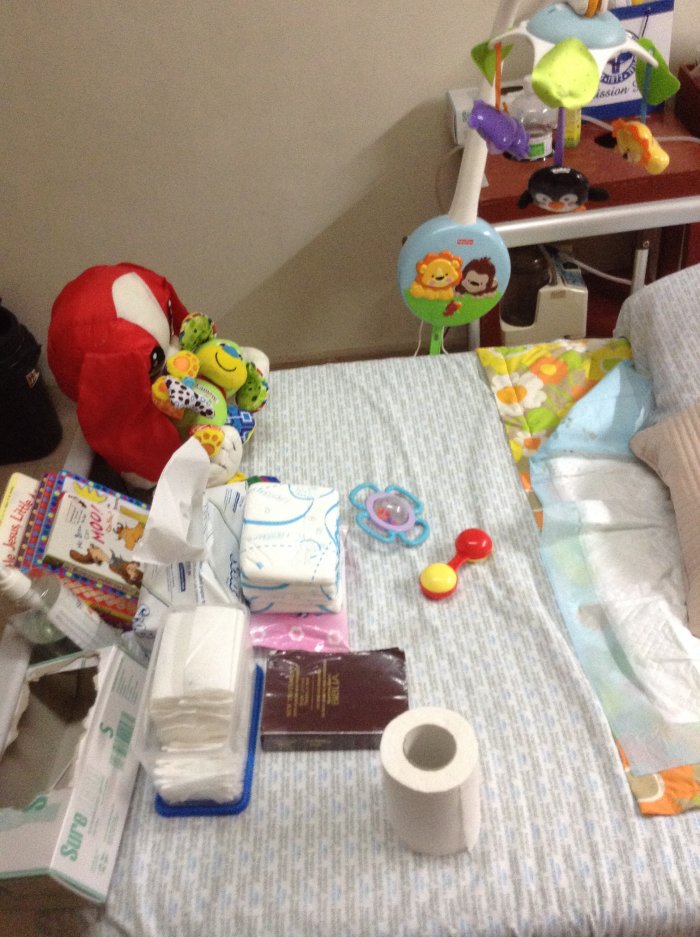 His toys, the books he likes to "read," tissue and a Bible---the essentials!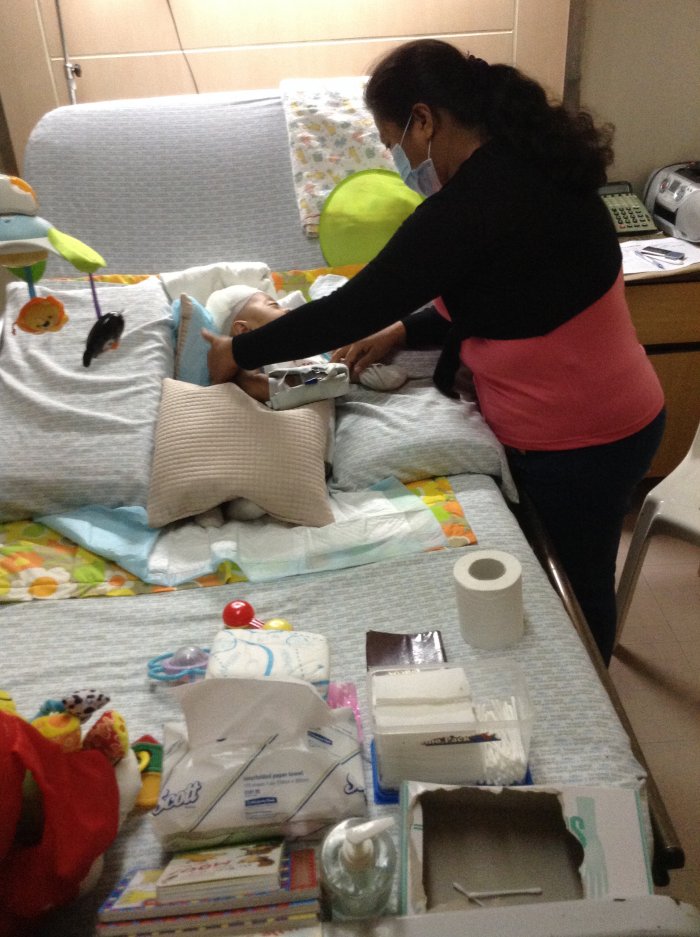 Here he is, receiving excellent care from his Auntie. We are blessed at CSC to have such caring childcare workers!
All the time, God is good. And we have seen His goodness in Thomas' life so many times already and countless times over the life of CSC.