Monday Update: Thomas Leaves ICU Behind.
MONDAY UPDATE: Thomas leaves ICU. No more fever. He loves books and the aunties love reading to him.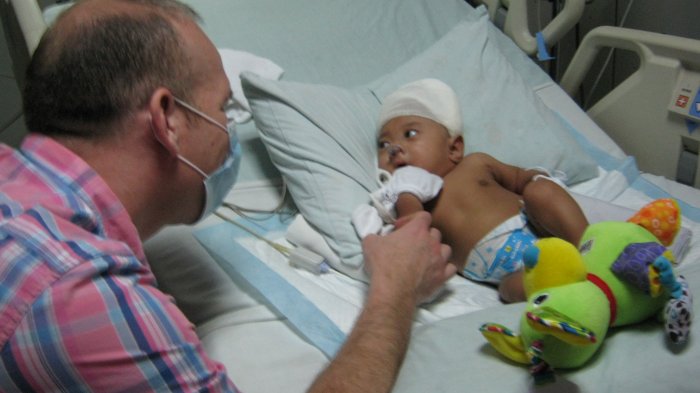 SATURDAY UPDATE: Thomas had his dressing changed today. He has staples from ear to ear. The doctor checked the surgical site and said that it looks good, with no sign of infection. Thomas was very alert and responsive today, and he made lots of eye contact with his caregivers. Matt Buley, CSC President, who is in Cebu at this time, had a chance to visit Thomas in the ICU and see his progress in recovery. Matt and Marlys brought along a radio and cd player so he could listen to music which he loves.
FRIDAY: Little Thomas continues his fight,making good progress after his serious surger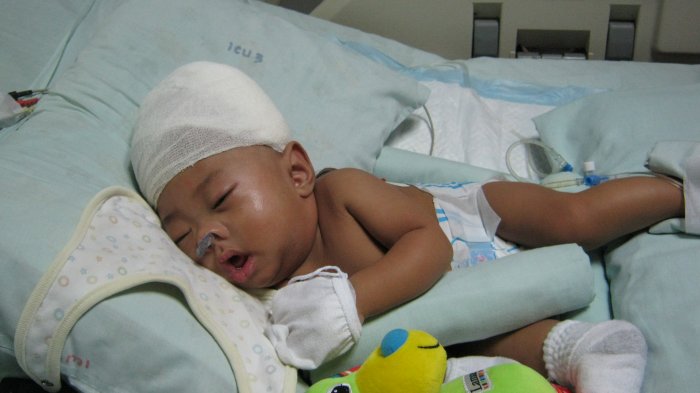 y on Tuesday. He is still in the Intensive Care Unit at Cebu Doctors' hospital. Yesterday his face was very puffy and he was more uncomfortable than he had been on Wednesday. But today his swelling has subsided. He still has a low grade fever (100.7) which is normal after his kind of surgery. The doctors told us that they will be taking the dressing off tomorrow. As of today, our child care worker who is with him in the ICU is allowed to hold him, which he very much appreciates. It is possible that Thomas will be able to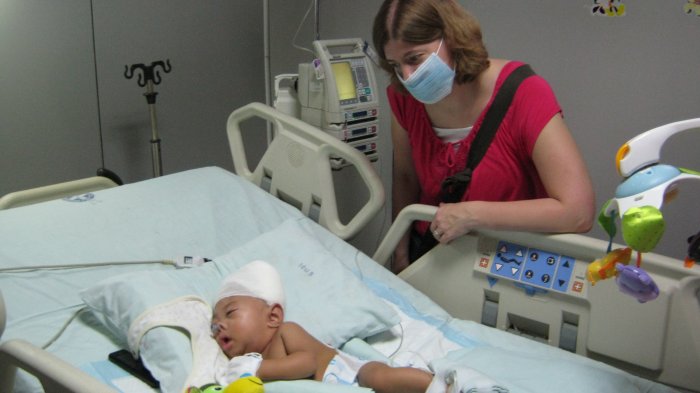 go out of ICU tomorrow to a regular room.
Thanks for your prayers for our darling boy! A couple weeks ago, as the surgery was being discussed among specialists in Cebu, his doctor mentioned that he is a little battler, so we all need to battle for him to. Thanks for helping the battle through prayer.
We are so excited and thankful that some CSC friends who have followed Thomas on-line, have responded with financial gifts.
Praise God that, of the estimated costs of $25,000 for the surgery and recovery, $8,000 has already been provided!