Relief Work Continues With Second Leyte Trip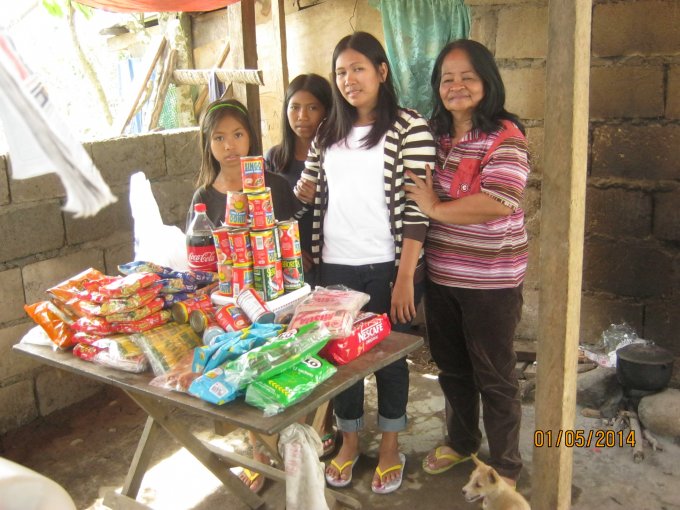 CSC continued its forray into relief work with a second trip to typhoon ravaged Leyte. Carmelita Baya, CSC's Senior Social Worker, and our skilled driver Edwin, together with two volunteers, brought construction materials and food boxes to ten families in Western Leyte on January 4-6. All of these families had experienced significant damage, even total destruction of their houses as a result of the super typhoon that hit Leyte and Northern Cebu in December.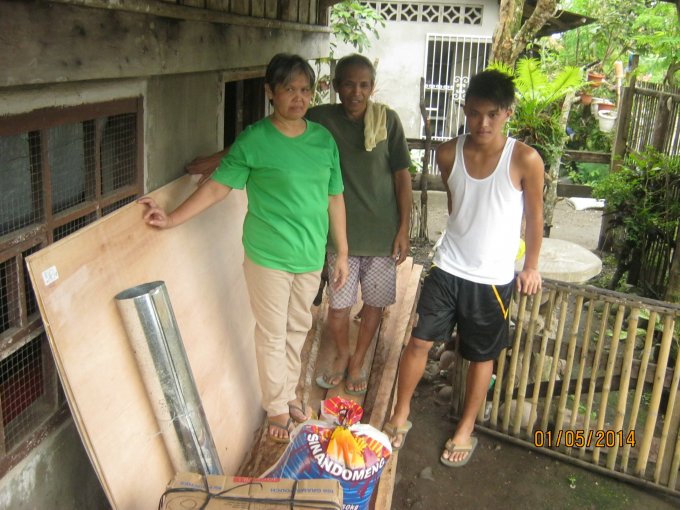 This relief effort was the result of the concern and generosity of CSC's supporters who donated money for the alleviation of the suffering of typhoon victims. CSC did not solicit funds for this, but our great people gave anyway, having heard about the destruction and the many people suffering. We chose to help families that we already knew, mostly the birth families of former residents and the families of our workers. The first Leyte trip was in December, when food boxes were distributed. On that trip Carmelita gathered information on the housing situation of the families we know and that data was the basis of our planning and budgeting for helping with const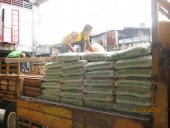 ruction materials.
Through the negotiations of Jerry Salgo, CSC's Maintenance and Transportation Director, whose mom lives in Leyte, we were able to rent a large truck in Cebu City for a fair price. This truck was loaded on Friday, January 3, with wood, corrogated roofing sheets, cement, plywood sheets, nails and tools. On Saturday, the truck and one CSC vehicle, were driven onto a ship and at 9:00 p.m. they set off for Hilongos, Leyte. The next two days were spent in driving and delivering the goods. Each family received a box with food, a half sack of rice (50 pounds), and an assortment of building supplies. The building materials were enough to build a small home, or repair their h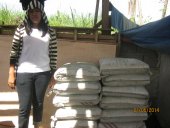 ouse if it wasn't totally destroyed.
Carmelita reported that the families were thrilled to receive these goods. Several were incredulous that CSC remembered them and came through with badly needed supplies. It was a shipment of hope as much as anything else, and Carmelita wants to be sure that I pass along thanks to all who gave. Our workers whose families were included in the distribution are also very thankful to CSC and our generous supporters for responding to this need in a practical way.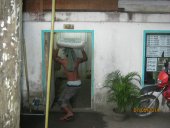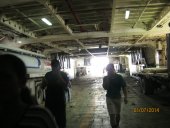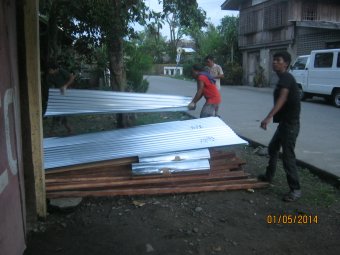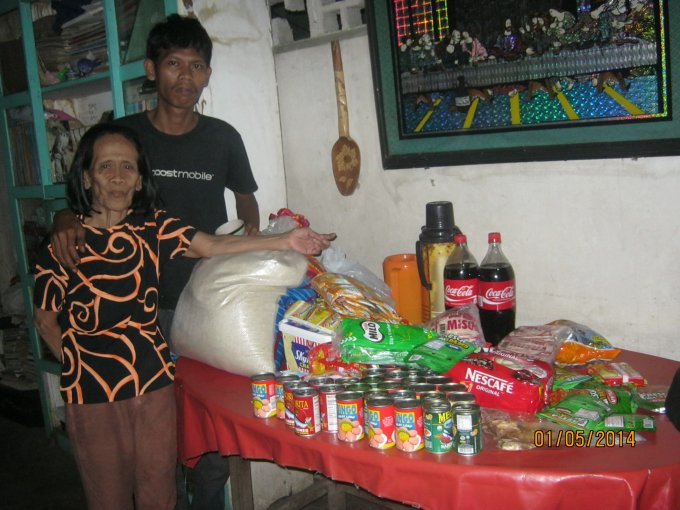 (All photos taken by Carmelita Baya and Edwin Martinez.)