Grace Shines in Morning Meeting
The other day the children presented a Christmas play for the Children of Hope School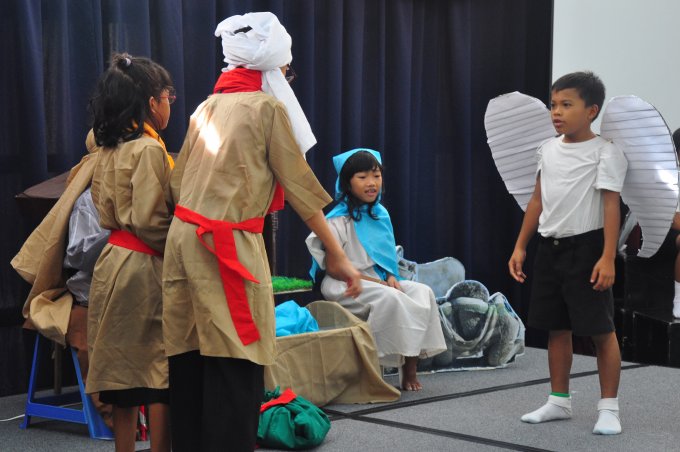 morning meeting. There were angels, wise men, shepherds and the other traditional manger scene personalities. As I watched the students deliver their songs and lines I was impressed with one performance more than any other. Grace was the number one star of the show in my opinion.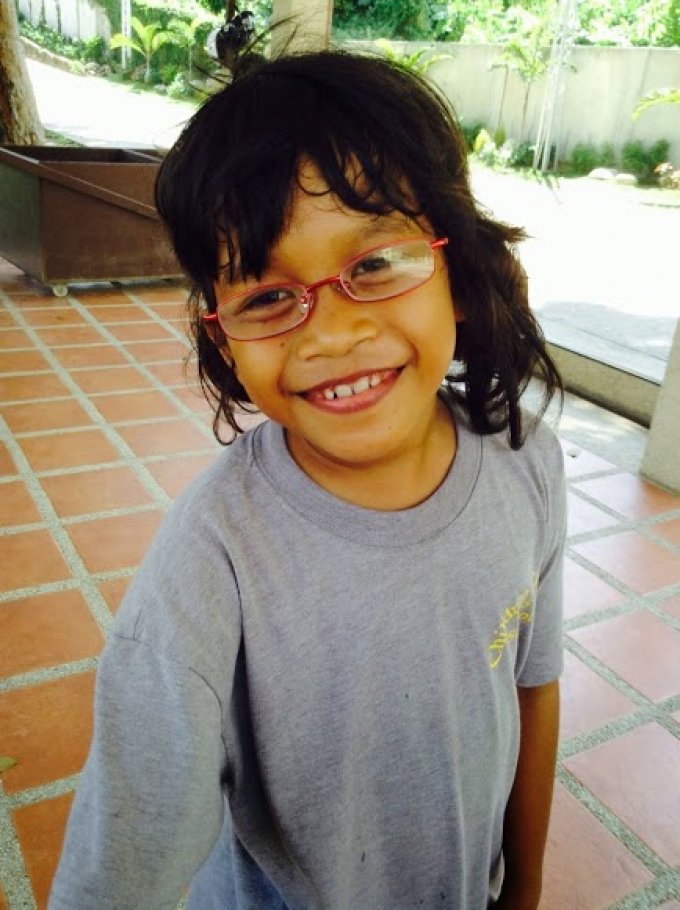 Grace was assigned to assist with Wilmar, a 12 year-old boy who is full of life and enthusiasm. Wilmar has autism. He always sings loudly and enthusicastically, but not always when he is supposed to sing. He needs lots of instruction and encouragement to keep quiet when others are talking or singing, and to remain in his place when it is so much more fun to wander around the stage area. Often, we have an aide or one of our therapists assigned to help Wilmar, but that can be very distracting and take away from the childrens' performance. On this day, Grace had the job and she was spectacular. She led Wilmar when he needed leading, corrected him when he sang or spoke out of turn, and gave encouraging words and even a few stern glances. She had to worry about her own lines and movements as well as Wilmar's, and she never faltered once during the whole show.
Grace understands what we all do at Children of Hope School. She knows that, if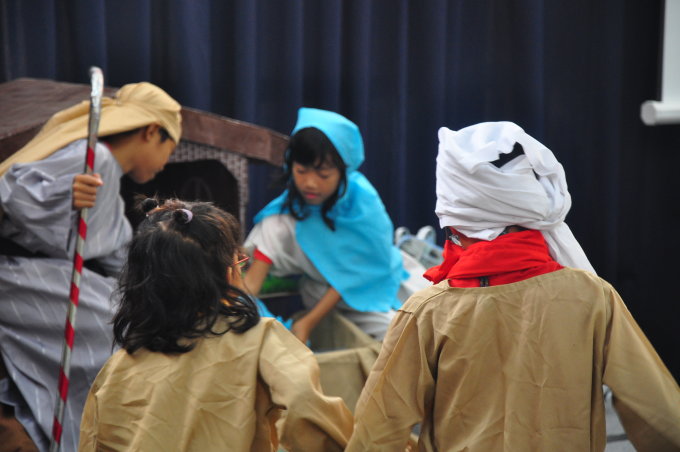 we are going to have students like Wilmar in our school, or in the Shelter, it is takes extra efforts from caregivers, teachers, therapists and the other children in the home and at school. We all have a role to play in helping them with navigation, and, often, with behavioral issues that might make it otherwise difficult or impossible for them to participate in activities. Inclusion is something we pride ourselves on at CSC and CHS. And everyone is needed to make it work. Grace did it so well the other day, and I was so proud of her and the teachers who model the compassion, compromise and commitment needed to let Wilmar, and Grace, and all the other students shine in our school.