Quarterly Examinations
Quarterly Examinations! When kids hear these words, they have different reactions… some are happy…. some are scared… but for CCHS students, it's anticipation!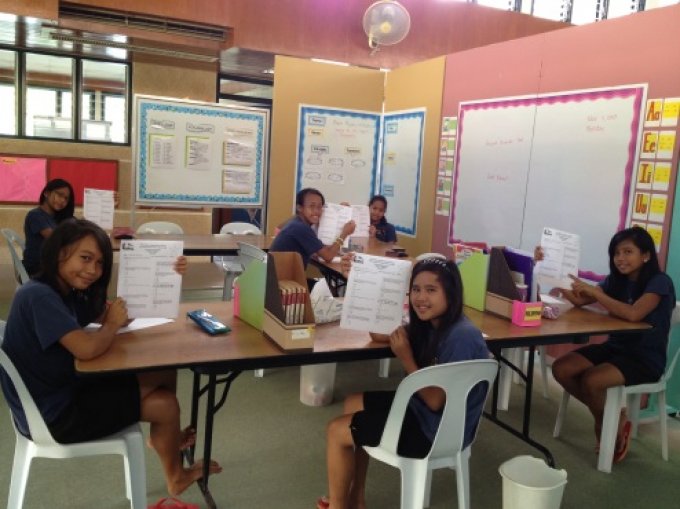 Level C1 kids ready to take their Math test.
As part of the education process, quarterly examinations are a means of measuring the students' performance in school. The students prepare a lot for them. They take their studies seriously. They go through sleepless nights studying and hoping for very good scores in the end. The exams not only serve as encouragement for the students to work hard and aim for good grades, but also unite students to study together and strengthen, if not build, new friendships. For teachers, they make sure their tests reflect what has transpired during the quarter and show the true learning of their students.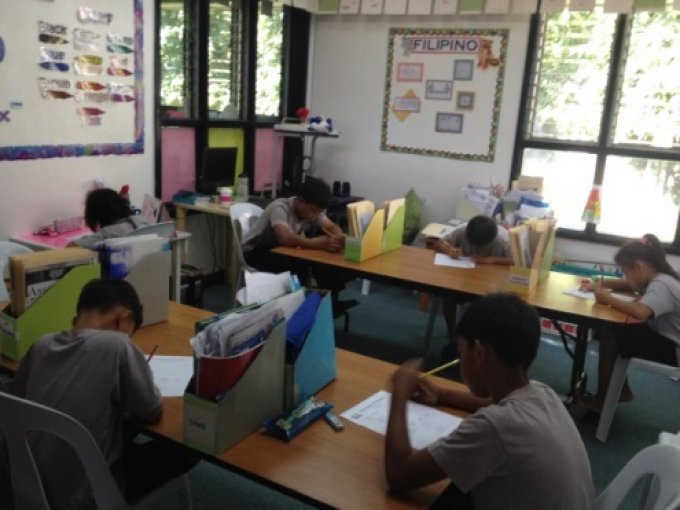 Level B1 kids seriously taking their Math test.
Quarterly examinations always bring excitement to every child at Cebu Children of Hope School. "For me, quarterly examinations are fun. It keeps you alert and makes you feel nervous at the same time," a student from Level C said. "It excites me because it tells me how far I've learned from my teacher. It also reminds me to always listen to her during class discussions because I know that quarterly examinations will soon come," said another.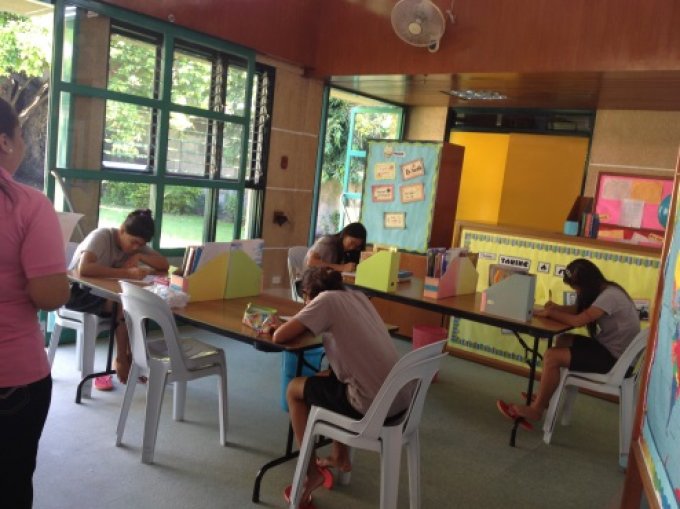 Level C2 kids while taking their test in Language Arts.
For teachers, quarterly examinations are a way of measuring how much the students learn from their lessons. The tests give the teachers a sense of fulfillment especially when their students get good scores. The exams also remind teachers about how important their role is, in shaping the minds of the young children. "My students' scores do not really matter to me, although, it would be a great feeling if they'd get good scores. What matters most is, how they would use that gained knowledge in their personal lives and how they're going to live their lives soon after," one teacher said.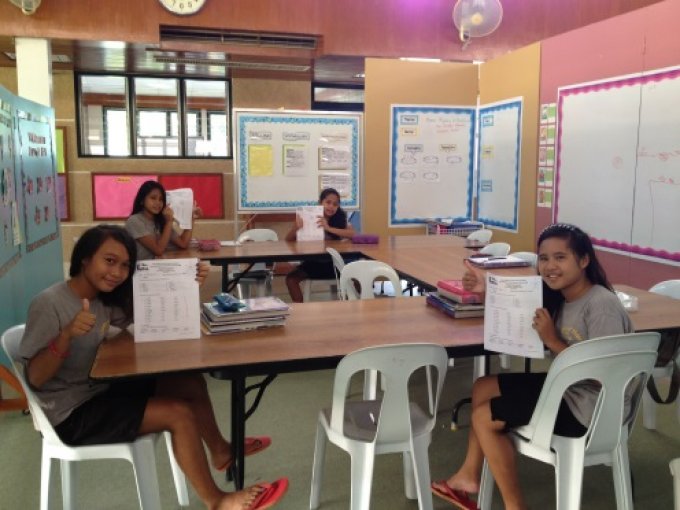 Level C1 kids smiling after their Language Arts test result was given.
No matter how different people view quarterly examinations, one thing remains certain. The exams are given to help the kids and remind them to always study hard and use that knowledge in shaping their bright futures.