We'll Never Be The Same
Throughout our history we have faced changes that have made us think about the future of the ministry. Some have been planned, like new buildings and programs. Some have involved losses of staff or board members that make us realize just how significant these people are to this ministry. Sometimes children will leave and we will think or say, "Wow, things will never be the same around here again!"
In these days we are experiencing all of these losses and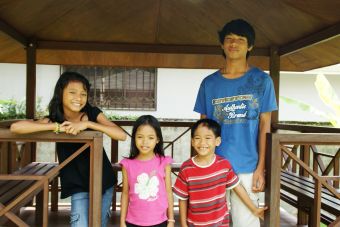 emotions. In the next few weeks, six of our children, from two different sibling groups, will be leaving for adoption. A group of four, Jonjon, Jocelyn, Jovan and Jeralyn, will be the first to go, after more than five years with us. The youngest two came to us as babies, and have been with us for important health and developmental milestones. We have great memories of all of them in school, Christmas programs and musical presentations, as well as their exploits in the nursery, playroom and playground.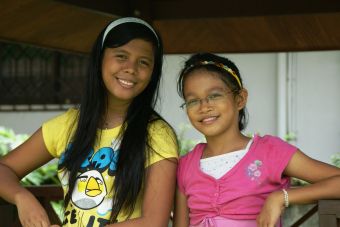 Another group of two, Sheena Mae and Angelica will also be departing soon for adoption. The have been at CSC for five and a half years. We have seen them grow into beautiful young ladies, and we think of all the joy that they have brought to our lives. It is hard to imagine life at CSC without them. The same has been true for so many children that have left. A couple years ago we had a sibling group of nine leave, followed by another of six within a few months.
We also have a beloved staff member who will be leaving within a few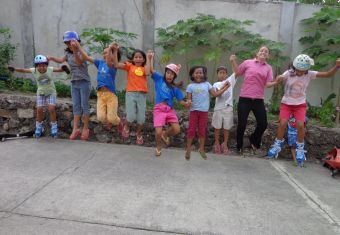 months. Tammy Vosika, who has taught for eight years in our Children of Hope School, will be moving on. She has been such an important part of our school, and has had a great impact on many students and other teachers, that we wonder how we'll ever replace her and what things will be like after she is gone. The same is true for short-term staff like Bjork and Lindsay Ostrom.
Of course, we've gone though all of this before. We know that God will fill the empty places and bring the people we need into CSC. And we know that God has a great plan for the lives of these children and staff. In the future, children will be leaving who have not even come into CSC yet, who we will wonder how we will replace. And staff members will retire or move on to something else, and we'll feel just like we do about Tammy.
The fact is, nobody is totally replaceable. Everyone, staff, children, workers, supporters and volunteers, has a special place that nobody else can fill. Our history has been one of God providing these people at the right times and for the right period of time, to help accomplish the work of CSC.
It will be exciting to see who the new children, staff and volunteers will be, and how God will bless and redirect those who are leaving CSC.