ILLEGAL!!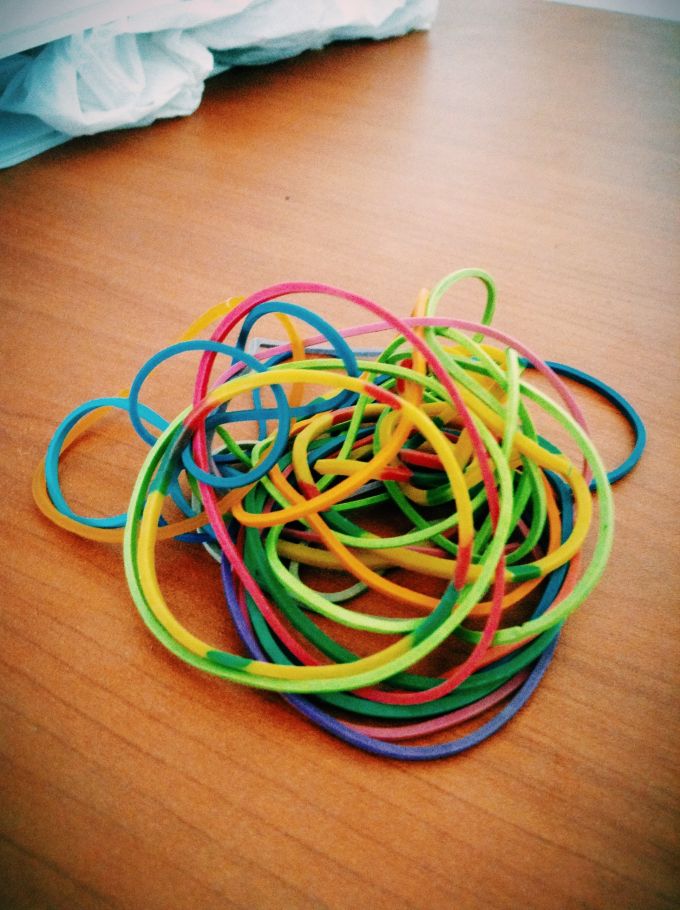 The picture above looks seemingly harmless, doesn't it?
Well, beware! If you are found at CSC with such an item in your possession it will be confiscated forthwith and you will have to submit to an inquiry.
:)
The "elastico game" was the trend of the moment. Games tend to move in cycles here, you will learn why below. The rules, as best as I understand them, is that you put a rubber band on the ground. Then you put your hands together, your right thumb over your left thumb with your pointer and middle fingertips touching and you slap your hands on the ground just behind the rubber band. The rubber band then jumps! Of course, you want the rubber band to go far and if your rubber band goes the farthest, you win all of the rubber bands!
Can you imagine why this game is now outlawed?
Yep. You guessed it. For some reason, there were arguments over who actually won and whose rubber bands were whose. Some kids had many, many, many and some had few. It reached a point where the game seemed to involve more fighting than fun.
So, intervention was necessary. The picture above is only a fraction of the stash collected!
:)
It won't be long until there is a new game trending. The creativity amongst our children is astounding! Already I have seen a small group of kids throwing blades of grass over a roped off area of the yard, trying to be the one who threw the farthest.
They are getting wiser...it's got to be impossible to outlaw grass...