Filipino Fried Chicken Recipe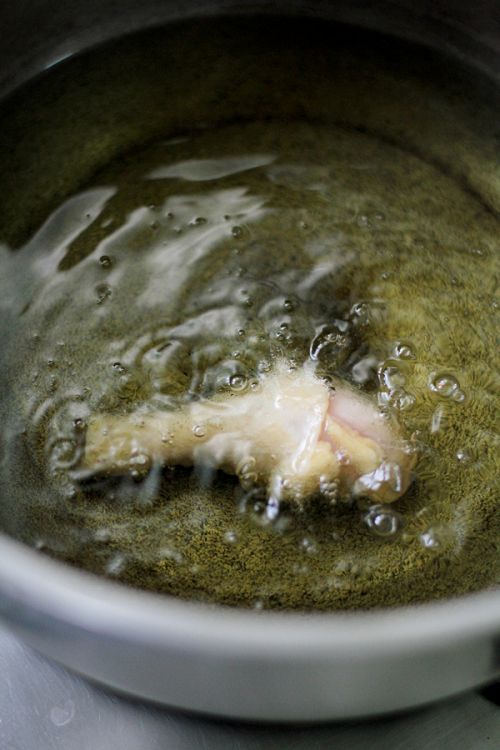 When we lived in the Philippines, I was really surprised to find out how much Filipinos love fried chicken.
Fried chicken is EVERYWHERE - at all restaurants and fast food places and even sold by vendors from little carts on the street. CSC is no exception! Fried chicken is a hit with all the kids.
This picture just cracks me up: it's the big plastic bucket where the aunties marinate the chicken. It's labeled "Monday".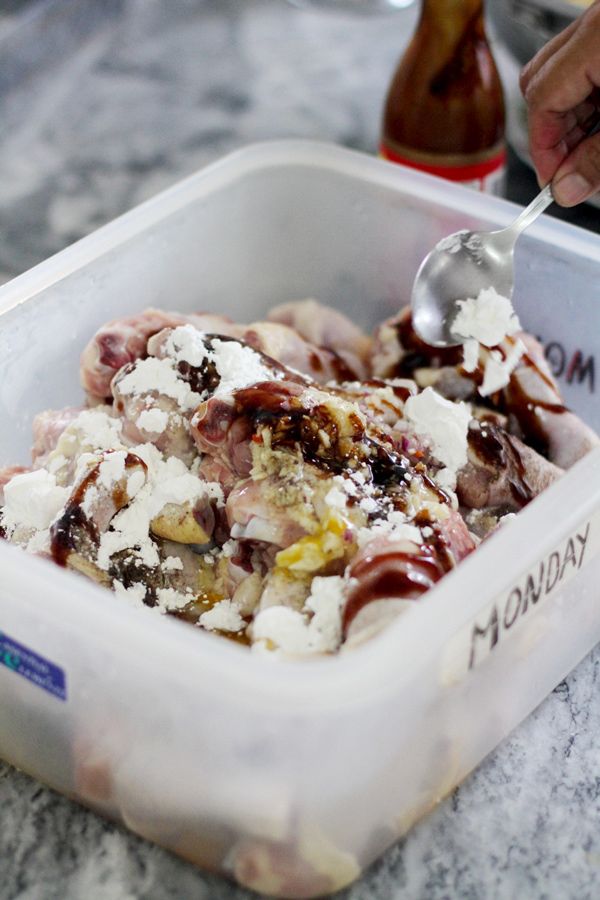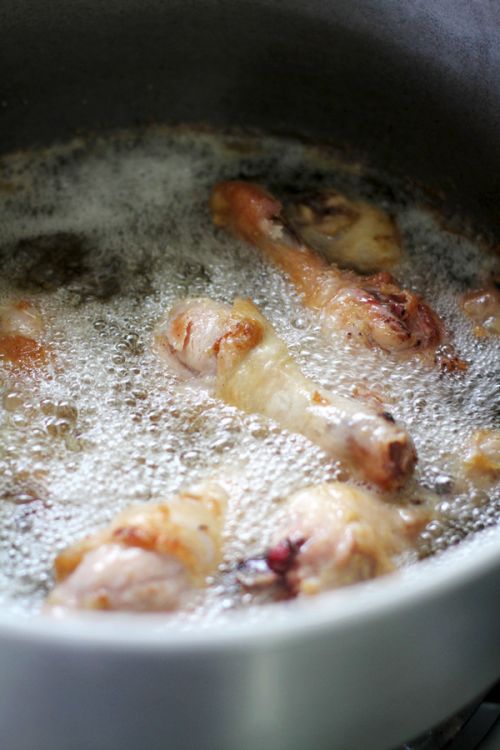 After you marinate the chicken, you put it into a pan of hot oil. Auntie Elvira kept the heat really low to cook the chicken long and slow. I was also really interested to find out that they weren't putting any breading on the chicken. The marinating and the crispy skin are enough to flavor the chicken after it's been fried.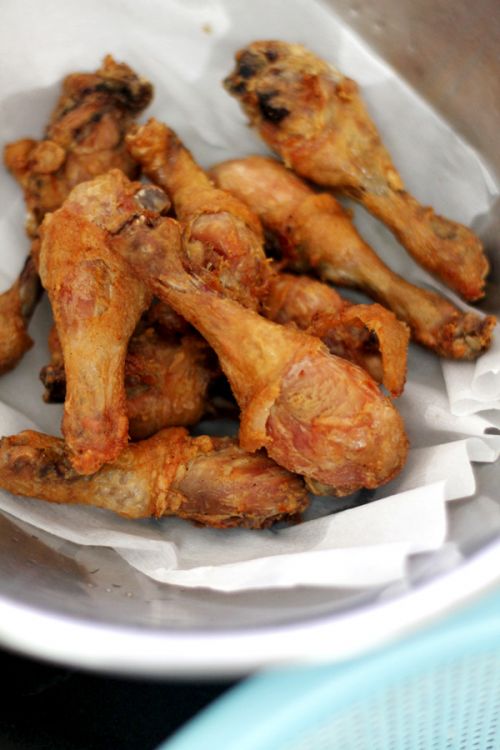 Fried Chicken
Recipe from the Cherne house

2 lb. chicken drumsticks
1-2 teaspoon minced garlic
1-2 teaspoon minced onion
1 tablespoon oyster sauce
1 teaspoon black pepper
1 teaspoon salt
1 tablespoon seasoning mix*
1 egg
1 tablespoon cornstarch
1-2 cups oil for frying

1. Place the raw chicken in a large bowl. Add the garlic, onion, oyster sauce, black pepper, salt, seasoning mix, egg, and cornstarch. Stir until the chicken is evenly coated.
2. Heat oil in a large pot over medium heat. When the oil is hot, place the chicken in the oil. The oil should cover the chicken pieces almost completely and it will bubble gently as the chicken cooks. Continue to fry the chicken until the skin is golden brown and crispy. The amount of time you'll need depends on the temperature of the oil. Auntie Elvira keeps the heat low and fries each piece for at least 15 minutes.
3. Remove from the oil and set on paper towels to drain excess oil.
*The seasoning mix that they use is called Magic Sarap and it basically adds a very salty flavor. You could use any kind of seasoning salt you like to give the chicken more flavor.