Filipino Spaghetti Recipe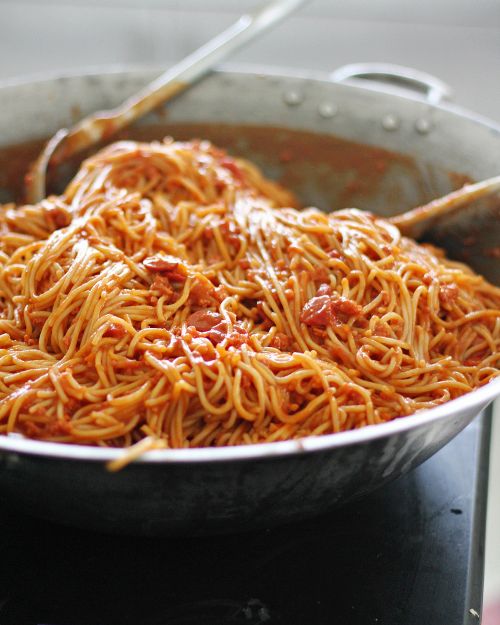 Now that's some spaghetti.
If you have been to a CSC birthday party or a McDonald's in the Philippines, you've probably had Filipino spaghetti.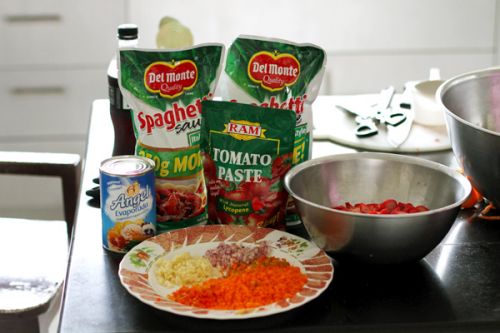 I was really surprised when Auntie Pureza and Auntie Elvira showed me the ingredients for Filipino spaghetti. They are so similar to American spaghetti - like tomato paste, tomato sauce, onion, garlic, and ground meat.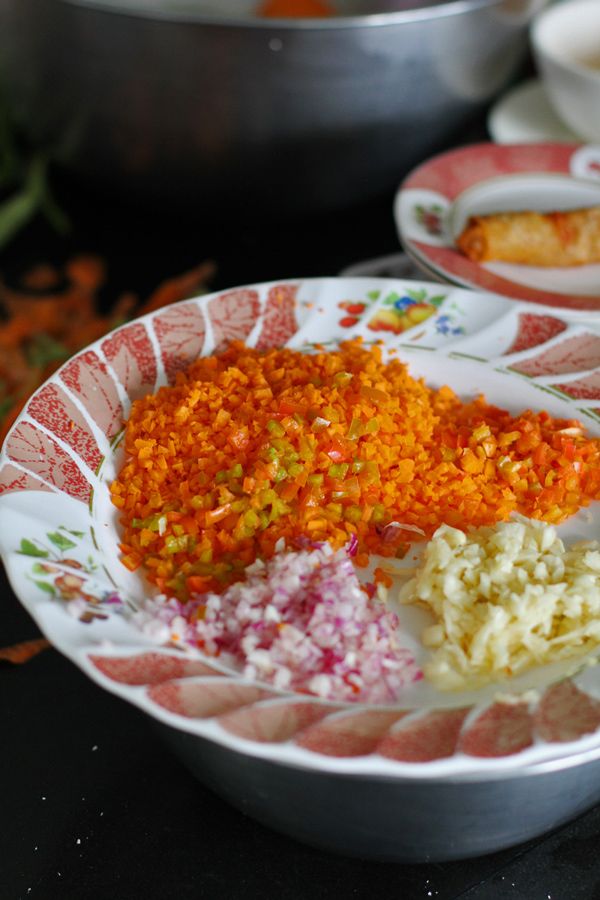 But if you've had Filipino spaghetti you know that there are two main differences to the spaghetti that we eat in other parts of the world.
1 - it's sweeter, and
2 - it has red hot dogs in it.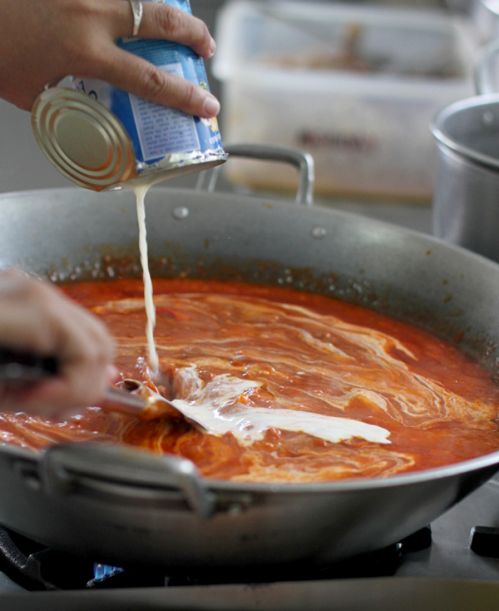 Okay, maybe the red hot dogs are just a CSC thing, but regardless, this creamy and semi-sweet spaghetti is definitely a kid favorite and a top birthday party meal request in all the houses at CSC.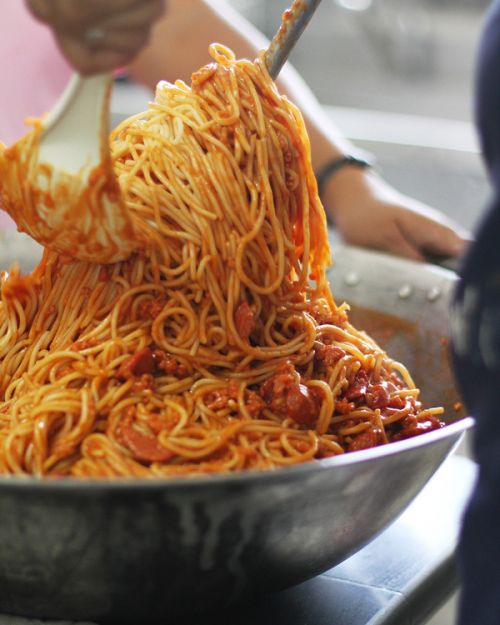 My favorite thing about this day was watching Auntie Pureza make this birthday party spaghetti for what was probably the millionth time in her life. Praise God for her dedication to fill the role as a temporary mother and birthday-spaghetti-maker for the children at CSC - and with a smile on her face.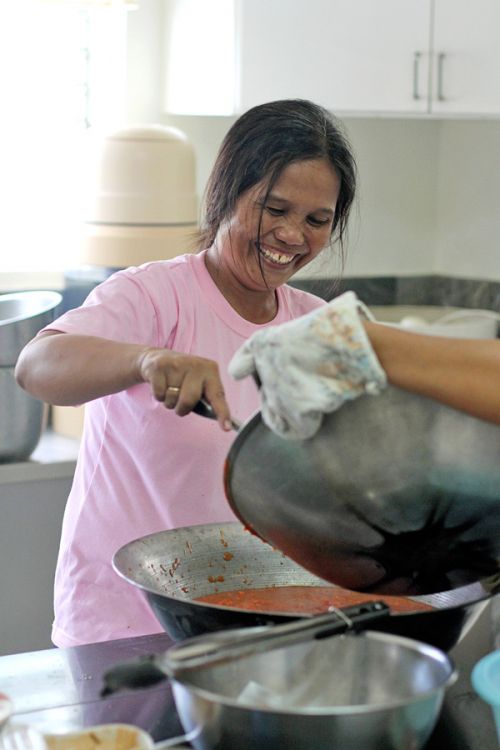 Filipino Spaghetti
Recipe from the Cherne house

1 lb. uncooked spaghetti noodles
1 lb. Italian tomato sauce (very smooth)
8 ounces tomato paste
2 tablespoons minced onion
2 tablespoons minced garlic
2 tablespoons oil
1 lb. ground pork
½ cup minced carrots and red peppers
2 cups diced or thinly sliced hot dogs
1 cup water
1 tablespoon salt
1 teaspoon seasoning mix*
7 ounces evaporated milk
grated cheese for topping

1. Cook the noodles according to package directions. Set aside.
2. Place the garlic, onion, and oil in a large saucepan or skillet. Saute for 3-4 minutes or until soft and fragrant. Add the ground pork and brown the meat until it's completely cooked.
3. Add the minced vegetables and hot dog pieces and stir to combine. Add the water and allow the mixture to simmer for 10-15 minutes. Add the tomato sauce and tomato paste to the meat and continue to simmer the mixture for another 10-15 minutes. Add the evaporated milk and salt and stir until incorporated.
4. Combine the noodles and the sauce in a large pot or mixing bowl. Top with grated cheese. At Cherne they grate a processed cheese similar to Velveeta and let it melt into the top layer of the spaghetti.

*The CSC aunties use a mix called Magic Sarap which basically adds a very salty flavor. If you don't have anything like this, just use salt and pepper to taste.
Note: I wondered what made this taste so much sweeter than the spaghetti that I'm used to, and I honestly couldn't find any ingredients in the recipe that would have necessarily added sweetness (i.e. no added sugar in the recipe). I think that the sauce that they use just tastes sweeter than other varieties and doesn't have so many spices.