Eicher's Pancit Recipe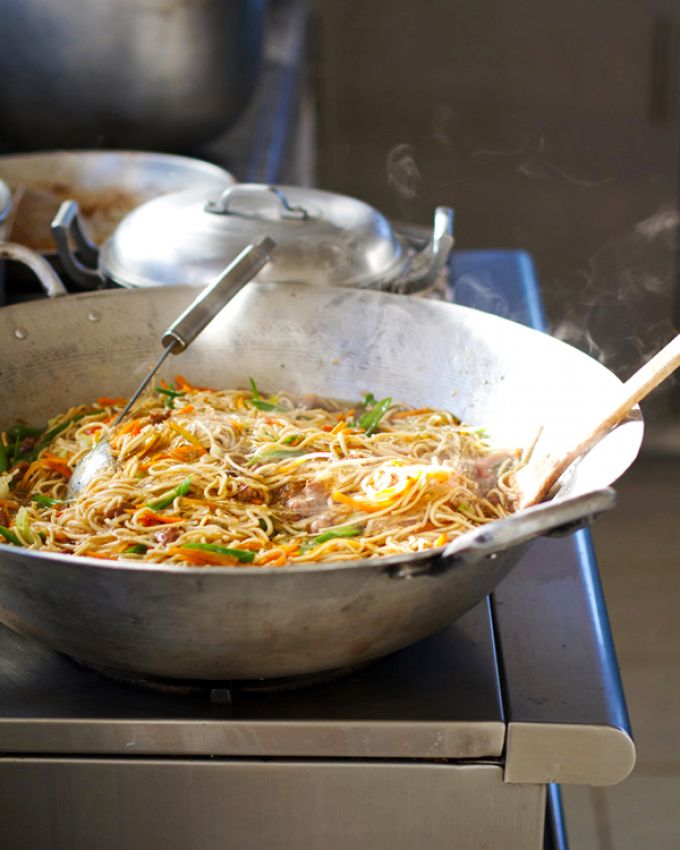 When we were still in the Philippines, I always loved watching Auntie Febe in the Eicher kitchen making all kinds of foods. But this particular meal and this particular batch of pancit canton was extra special because it happened to be for the sweetest little lady's birthday party.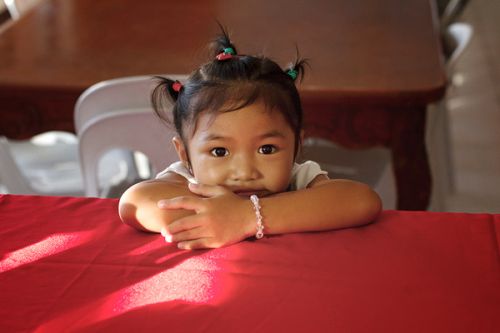 She watched as the aunties washed and cut the vegetables, cooked the meat, simmered the sauce....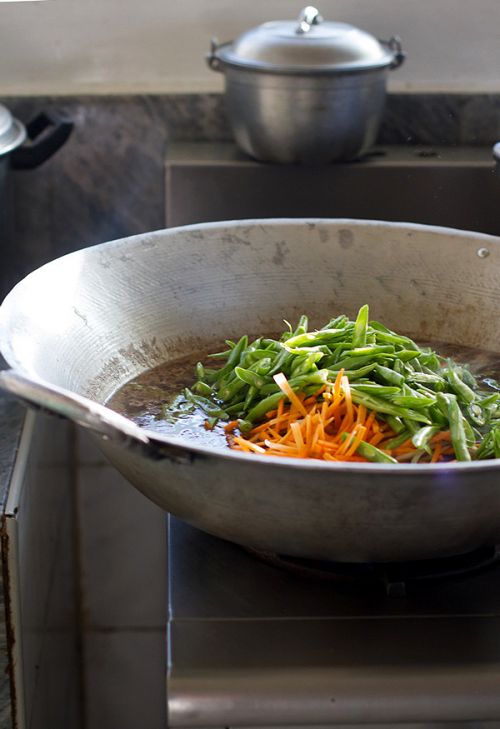 and then went about the task of getting all those pancit noodles into that one pot. There are a LOT of noodles required to feed this big family.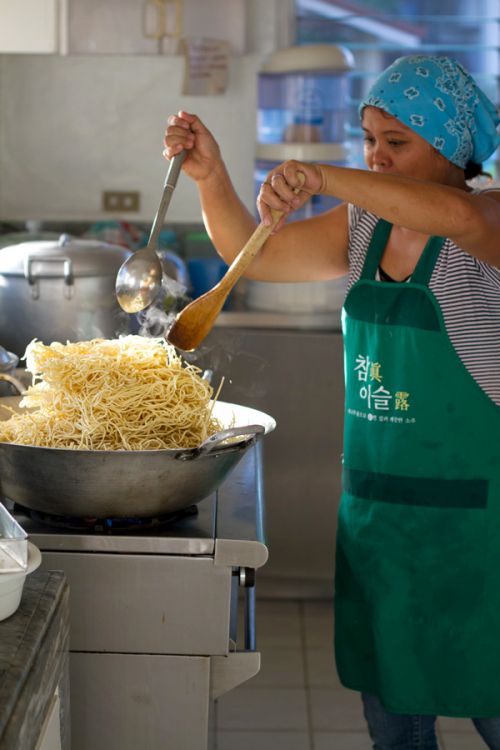 Pancit canton is and will always be one of my favorite dishes from the Philippines. The noodles soak up all the flavor of the broth where the veggies and meat are first simmered. It's just plain old nooddle-y comfort food. Squeeze a little calamansi on top and you're good to go.
Delicious pancit, coming right up!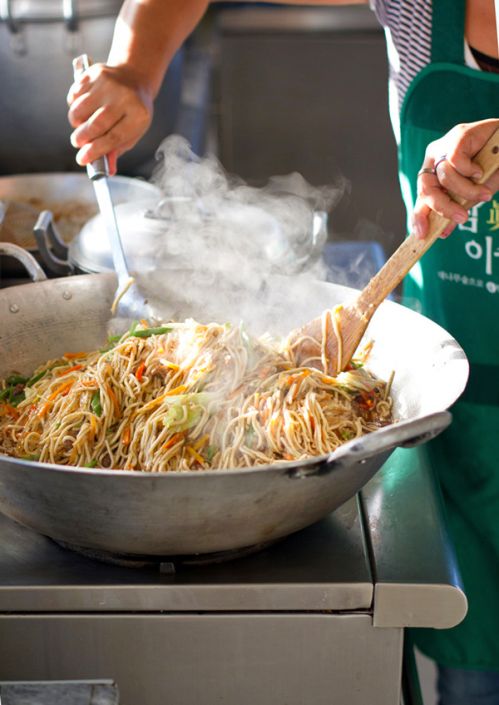 Eicher's Pancit (also known as Bam-i)

2 lbs. uncooked noodles – Auntie Febe used a combination of pancit and vermicelli
4 cups sliced mixed veggies: cabbage, carrots, bell peppers, and green onions
1 lb. lean pork, cut into very small pieces
½ cup oil
1 tablespoon soy sauce
6 cloves garlic, minced
1 onion, chopped
1 pork bouillon cube
6 cups water

1. Soak the vermicelli in water for about 5 minutes or until soft. Slice and chop the veggies.
2. Brown the pork in the oil with the soy sauce, garlic, and onion.
3. Add the water and bouillon cube to the pork and bring to a low simmer. Add the vegetables and cook for 5-10 minutes.
4. Add the uncooked pancit noodles and soaked vermicelli. Simmer over low heat until the noodles soak up all the broth.
You can buy pancit noodles at many Asian grocery stores.