Hanging Out Time!
Eight years ago today I arrived in the Philippines to begin my work at CSC. It's amazing how it seems like such a short and long time ago at the same time! I can still remember that trip so clearly, but yet it seems as if I've always been with CSC.
Recently I did a count, and, if my count is correct, 241 kids have been a part of CSC during my eight years here. Some for just a short while and others for the entire time I've been here. What a blessing it has been for me to have each of them as a part of my life!
Now my time at CSC is ending. In three short weeks, I'll be moving back to Minnesota. While I'm excited to see what God has in store for my future, I'm going to miss everyone at CSC so much! My goal this summer was to spend time with all of our 7-year-old and above kids outside of the shelter. I made a list and very slowly I've been working my way through it. Often, when the kids see me, they ask, "Is it my turn?!" It's been so much fun to hang out with them! Here are some pictures of our outings!
1. Lunch at McDonald's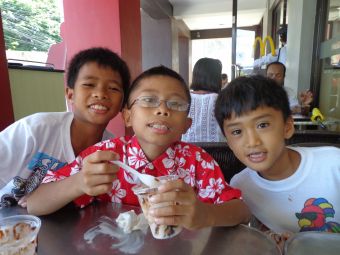 2. Lunch at Jollibee! This guy was so excited to "eat outside" that he hopped, danced, and cartwheeled his way across the yard as he yelled, "Yeah!!! Jollibee!!!" I love his enthusiasm!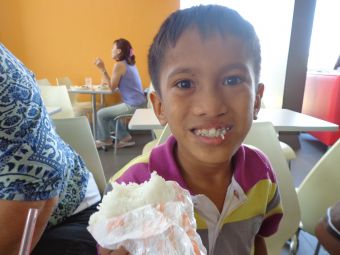 3. Glow-in-the-Dark Mini-golfing!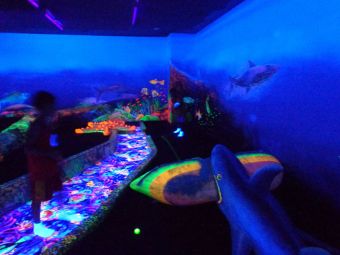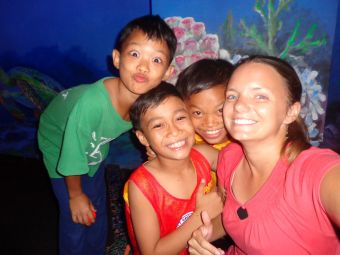 4. Nail Polish & Cupcakes Party! I took all of the 7, 8, and 9-year-old girls to my house. For those who wanted, I let them try to put the nail polish on themselves. Let's just say it was a bit messy, but so much fun! (I had to do a few fixes. The girls would come up and ask me to "erase" the messed up nail polish!) Then we headed out to a cupcake store. The blackforest cupcakes were the most popular choice...I think the cherry on top had something to do with it!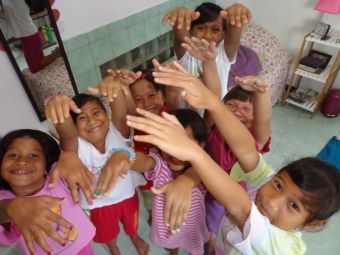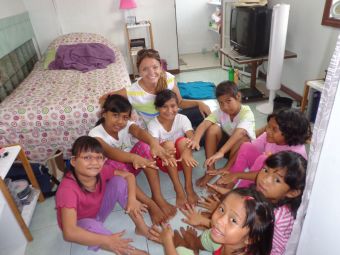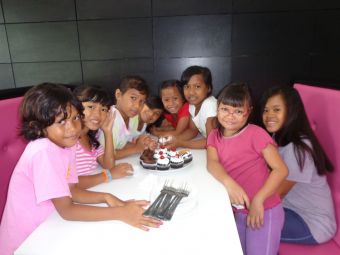 5. Dinner at Davinci's Pizza!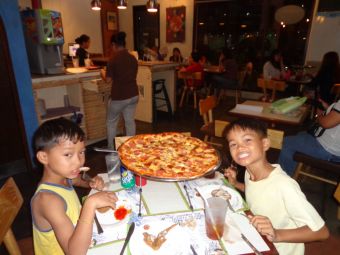 6. A Narnia Party! We have a sibling group at CSC that has 2 brothers and 2 sisters. Several months ago, they made the connection that they were the same as the family in the Chronicles of Narnia movie. We decided that someday we would have a "Narnia Party". This last week, we finally got around to it! The kids all created props for their characters (swords, shields, crowns, bow & arrows, etc.) and I was Mrs. Beaver. We watched "The Lion, the Witch, and the Wardrobe" and acted out different parts of the movie! The evening was filled with laughter and fun!