New School Year, New Normal
This is the day that the LORD has made; let us rejoice and be glad in it. Psalm 118:24 (English Standard Version)
Praise the Lord for the first week of school. It is an exciting week for the CCHS family. Teachers and students were waiting for this day to come. We believe God ordained this day to mark a fresh beginning. Here we are opening our new school year while transitioning to our new normal. Upon entering the school we have to wear our face masks, step on our new foot bath, have our temperatures taken then sanitize our hands. Students enter and exit their classroom following the arrows.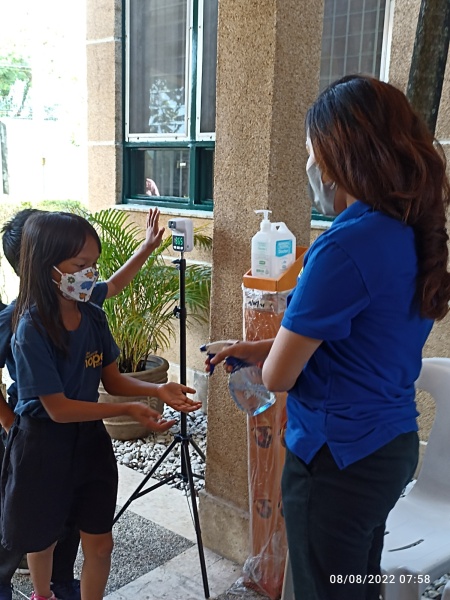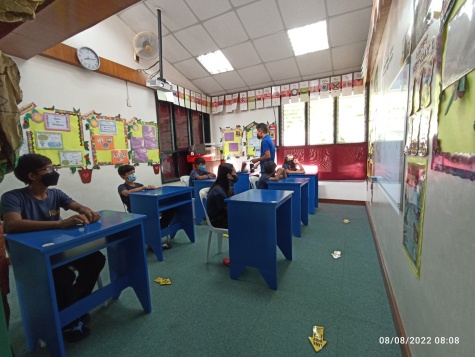 We have a new clinic at CCHS! Over the summer we set up our clinic. We are thankful for the efforts done by the team who made this clinic possible. From facilities who built this room initially during lockdown for quarantined employees to our medical staff and the office staff that helped us placed medical equipment and supplies. As mandated by the Department of Education, students, teaching and other personnel are strictly prohibited from eating together while facing one another. Eating shall be done in a manner where all individuals face in one direction and do not talk while their masks are off. CCHS made changes on the setting up the snack room this school year to follow that instruction.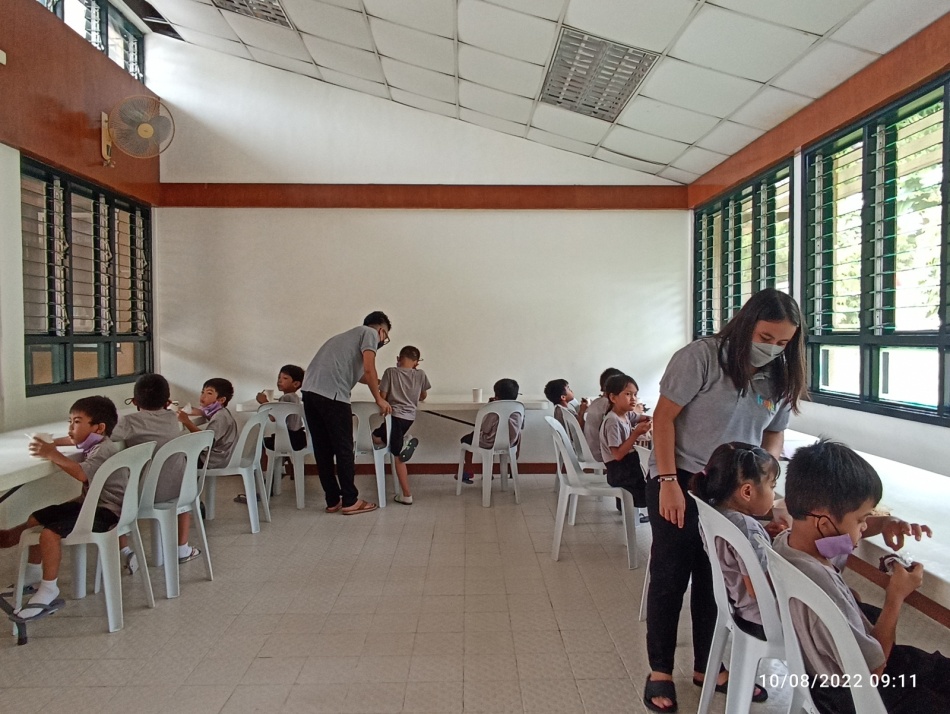 Here are some of the students' comments on being back at CCHS:
Maribel – CCHS is great! I like to borrow books in the library, eat with my classmates in the snack room, and to be with my teachers.
Mias – I am happy to be back at CCHS. I want to learn new things from all the subjects. I like to be with my teacher in the classroom because our classroom is Awesome!
Ryan – I am happy to learn new things and meet teacher Merce. I am excited to be in the library too.
John Mark – I am happy to be at CCHS. I enjoy learning new things. I am excited to be with teacher Alfie, play during Physical Education and play musical instrument.
Ford – I am happy at CCHS because I can write my name, draw a horse, answer in our workbook, eat snack, and drink water. Our classroom has toys and tools and I like it.
As a school, we are looking forward to meaningful and fruitful days ahead. We would like to encourage you to journey with us for school year 2022-2023.