All In God's Timing
I was anticipating a trip to Cebu this week to meet with Roberto, our Field Director, and other leaders, to see the ministry of CSC firsthand and to see the kids and their bright smiling faces. God had other plans. The day of our departure we received word that COVID had once again reared its ugly head. It is not clear yet how many positive cases are at the shelter, but it's best to not travel and to allow for "all hands on deck" to minister to the needs of all who need care. Prayers are appreciated for our CSC leaders, employees and children.
God's Timing Is Perfect
This got me thinking about "God's timing" and how His ways are often not mine. But it's hard to understand, right? Had we gotten word just 8 hours later we would have been in the air heading to Cebu, landing and not knowing the situation that would have been unfolding before our eyes. I am very thankful to have found out BEFORE we began our trip.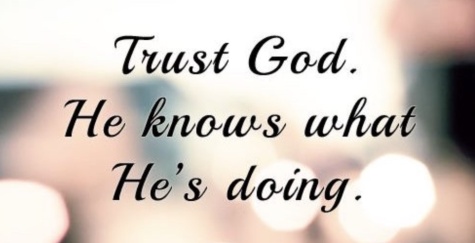 We will never know—this side of eternity—why some things happen and why other things don't. Truth is, my heart has been breaking over the last 48 hours for those families who have experienced such great loss recently. It seems natural to ask the "why" questions when tragedies impact children and families, especially. This is true whether in the U.S. or Cebu. Yet, I believe that God does have a plan for each of us, even in the midst of the hurt and pain we all experience. Trust in God, He knows what He's doing. And rejoice! He give peace that goes beyond our understanding.
"Rejoice in the Lord always. I will say it again: Rejoice! Let your gentleness be evident to all. The Lord is near. Do not be anxious about anything, but in every situation, by prayer and petition, with thanksgiving, present your requests to God. And the peace of God, which transcends all understanding, will guard your hearts and your minds in Christ Jesus."
Philippians 4:4-7
It Is Well With My Soul
In closing, let me share a song that's been at the core of my thoughts, the familiar hymn It Is Well With My Soul. This hymn was written by Horatio G. Spafford in 1873 upon enduring great personal tragedy and incredible family loss. Even in the midst of great sorrow, he and his wife were able to look to God and His timing to say that whether in times of peace or in times of great sorrow, He tells us to declare, it is well with my soul.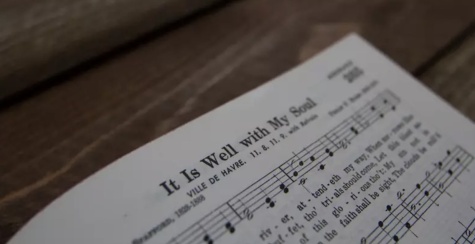 When peace, like a river, attendeth my way,
When sorrows like sea billows roll;
Whatever my lot, Thou hast taught me to say,
It is well, it is well with my soul.
Refrain:
It is well with my soul,
It is well, it is well with my soul.
Grace and Peace,
Kirby Stoll