Leaving
A few months ago we were planning our trip back to Minnesota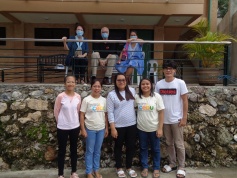 to start our retirement. Because of the pandemic our flights were canceled and we were put on "enhanced community quarantine." Basically , we have had to stay inour home for the past 100 days, unable to go to the shelter or the office or the Children of Hope School to see the kids and workers. Needless to say it has been a challenging time for everyone at CSC. During our extended quarantine we have been checking to see if there are any flights out of the Philippines, preferably Cebu. We were happy to be here, helping out Roberto and the Leadership team in helping assure that our children are receiving the best care possible during the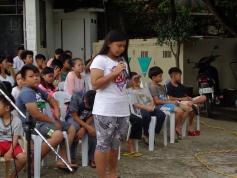 lockdown in Banawa. We have attended regular Zoom meetings, discussing manpower and financial issues, keeping our US office appraised of the situation here and dealing with logistical issues of moving people and goods around during times of strict measures that limit mobility.
Just the other day we heard of a flight to the U.S. via Korean Airlines and Delta. In order to make this flight we needed to secure a Travel Pass to get to the airport, health certificates andbarangay and immigration clearances. Jill from our US office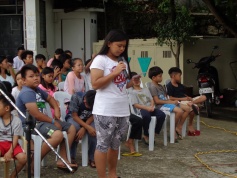 helped a lot as did our Administrative Assistant, Vanjing and Jerry Salgo, the person who has coordinated all the security and transportation matters for CSC thr0ughout this crisis.
So we are leaving Cebu on July 4! Its Wait and Hurry Up. We are trying to organize our possessions, the accumulation of 41 years of living in Cebu, in just a few days. Some things were are selling, some we are shipping to MN and most we are giving away. But arranging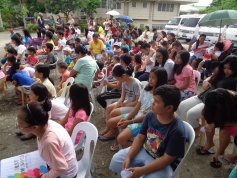 all of our emotions has been more challenging. The thoughts of walking away from the ministry that has been our life for 41 years had been on the back burner for a long time as we weren't sure how the pandemic was going to play out. We had been emotionally prepared to be here in Cebu until Christmas if necessary.
So now we are scurrying to get ready to leave. So many CSC and other people are helping us. One of the nicest gifts to us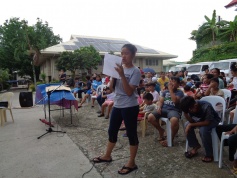 was an amazing farewell party at the Shelter this morning. Although we weren't able to actually hug or be near the children or workers, we did go inside the CSC compound. We sat on the area outside the conference room of the Gleddie Building and heard the kids sing, give tributes and give us a ton of love and appreciation. It was the first time we had seen them in more than 100 days. Lots of tears were shed. It wasn't the party we had imagined months ago when we were preparing for retirement, but it was a wonderful party and we are so thankful to the Leadership Group for planning it. We were humbled. It made leaving Cebu, although still difficult, seem somehow more manageable because we were able to see and hear the kids we love so much.