Game Day in Math Class!
Learning math can be fun! My 2nd graders get excited every time we start a new unit. Why? It is because, aside from the interactive story at the beginning (which they love), there is also an interactive game for them to play.
Here are some of their reactions as I handed them the game mats:
Student 1: Yey game nasad! (yeah, we'll play math games again!)
Student 2: I like subtraction and addition! (giggling)
Student 3: Teacher, how to play this game Two-Digit Treasure?
During the game they had a lot of fun subtracting and adding two-digit numbers. Who knew math could be this fun! They were actively engaged in the game and used their own methods for answering the problems. Some of them used mental math while others found the answer by writing the problem down. The classroom was full of excitement!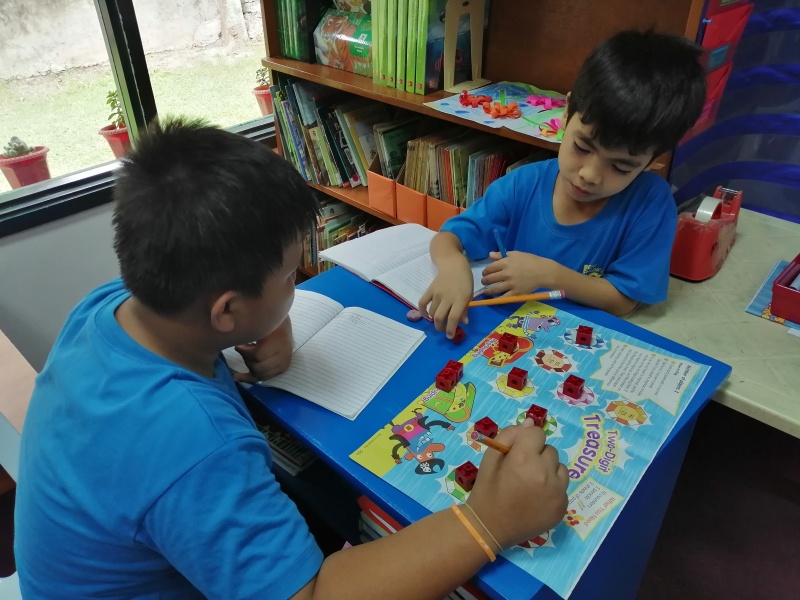 One of the foundational beliefs in education is that students learn best when they are actively involved in the learning process. It gives them the opportunity to explore and learn. When you combine exploration with fun, learning happens quickly without the student even noticing.
At CCHS we are able to use some of the best math curriculum around because of generous supporters like you! Thank you for giving our kids the chance to learn, have fun, and grow!