Pag Ibig Award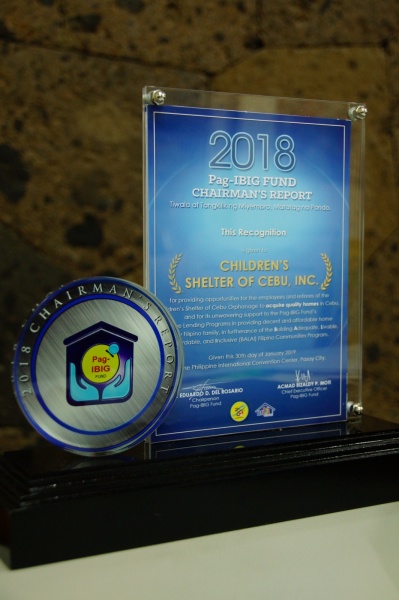 Recently CSC received an award from the Pag-IBIG Fund, the Philippine government financial agency that is handling the mortgages for our 60 employees who are receiving Habitat for Humanity homes. The award recognizes the role of CSC in this project on behalf of our employees, who are all automatically members of Pag-Ibig.
This award is a testimony to the work of Paul Reasoner, who raised funds to help alieviate the financial burden for our workers and make their mortgages more affordable for them. We are an organization that values our employees and we have been concerned that they have decent housing. Many have lived in sub-standard houses prior to this project, and would not have had even the hope of having their own house and lot without the cooperative efforts of CSC, Pag-IBIG Fund and Habitat for Humanity. This award reflects that concern of CSC, and the partnership of the agencies who are all dedicated to getting deserving people into safe and affordable housing.
Pastor Fred Verdeflor, who is the husband of our CSC nurse Arlyn and President of the CSC Happy Homes homeowners association, went to Manila to accept the award on behalf of CSC.