Tartanillas---riding in style!
This week, one of our house fathers celebrated his birthday and he decided to bless everyone by renting a tartanilla for all the kids (and adults) to enjoy! What is a tartanilla you ask? It is a horse-drawn carriage. Back in the day in the Philippines---the Spanish colonial days that is----tartanillas were the common mode of transportation. They have since been replaced by Jeepneys, but you can still see some here and there----like on the congested streets of the marketplace or in the provinces! Check out the pictures to see all the fun that was had by the kids, the birthday boy and ME! :)
Happy riders---Aunties and kids alike!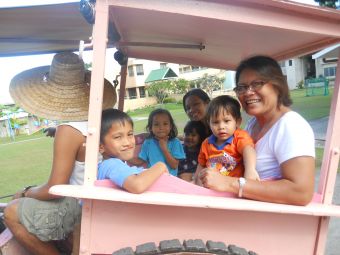 The birthday boy had fun being the driver!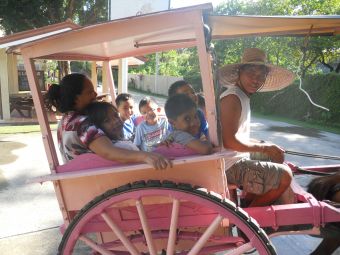 The view from my seat---pretty cool!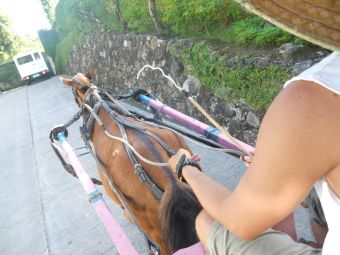 SMILES GALORE!!!