Thomas Survives Five Hour Surgery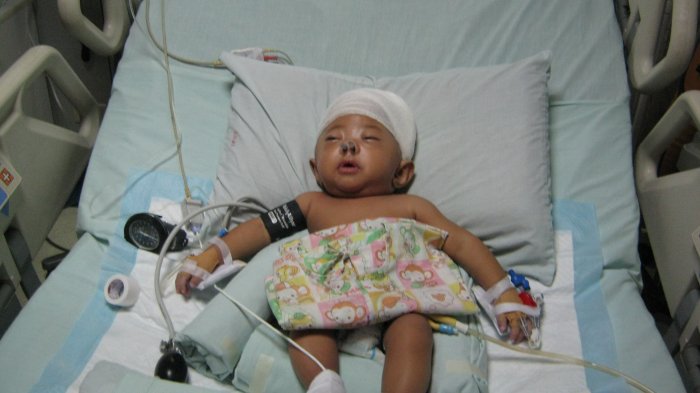 Thomas has come through his major cranial surgery well and is in the Intensive Care at Cebu Doctors Hospital. Although we have not had a chance to talk with the doctor yet, his vital signs are good and one of the attending physicians reported that the surgery was "a success." For the staff, it is comforting to know that in the ICU he is surrounded by skilled nurses, the best medical technology available in Cebu, loving CSC caregivers and the prayers of so many faithful CSC friends.
We will add updates as we get more information. Thanks for praying for little Thomas during this process and for your continued prayers as he recovers from this operation. We are so thankful for all who have taken Thomas into their hearts. One family reported that they pray for him together a couple times a day. Keep those prayers coming, dear friends!