Thanksgiving at CSC
Happy Thanksgiving everyone!
"O give thanks unto the Lord, call upon His name: Make known His deeds among the people. Sing unto Him, sing psalms unto Him: talk ye of all His wondrous works." Psalm 105:1-2
Yesterday we celebrated Thanksgiving here for the kids and the staff! Much fun was had and the children told of the many things they are grateful for:
God
the Aunties
CSC
the Staff
Food
Family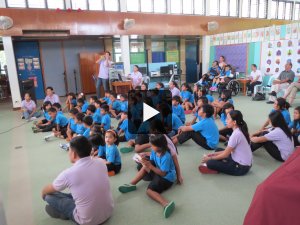 We have many things to be grateful for here at CSC. We are safe, the kids are healthy and happy. We have food to give them, teachers to teach them, house parents to guide them and so MANY supporters who are praying for them and giving to this ministry. THANK YOU! And God's hand is on CSC, on our kids, on our workers and on our lives.
We are truly blessed!