Special Projects
Feed The Kids
› Day of Food : $281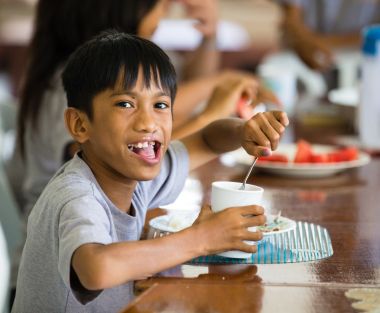 Many children arrive from situations in which they were begging, looking through the dump for food or things to sell, or relying on a few grains of rice as their only nutrition. New children that come to CSC often don't know when to stop eating during their first few meals. They are accustomed to having so little that they gorge themselves until they begin to trust that meal time is consistent and reliable.
We provide 3 healthy meals a day, 365 days a year. The cost to feed each child is just under $4 per day. To feed all the children on any given day, the cost is $281 per day.
Will you help us feed these kids?
Funds Raised in 2023
Remaining To Goal