Mabuhay ang Wikang Filipino!
Last Friday, August 28, was a happy day for everyone at CCHS. It was the Buwan ng Wika Celebration, an all-day event focusing on Filipino language. All the students as well as the teachers really had fun.
The Filipino games played in the morning gave every student a chance to participate and every team showed good teamwork. The older kids helped the preschoolers even by carrying the little kids to get the tasks accomplished. It was an amazing sight to see all members of each team working as one.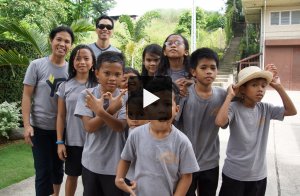 The afternoon activity was short, but sweet. All the students' presentations were really great! Each presentation displayed the children's and teachers' great efforts.
Mabuhay ang Wikang Filipino!