Introducing Jill Grasley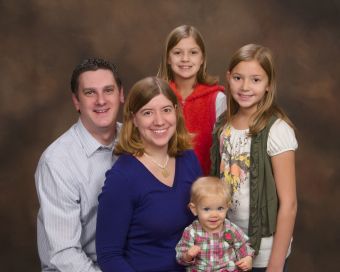 Meet Jill Grasley (pronounced "grays-lee"). She has joined Children's Shelter of Cebu as Development Officer. We are thrilled to have her on the team. I have been praying for this position for over a year, and Jill is going to be a great fit. She is an answer to prayer!
Jill will work in our US Office in a much-needed role. For the last nine years, CSC's US office has consisted of two full-time employees and one part-time. In those years, our budget has more than doubled--growing from $915,000 to $1,890,000. Now that my job scope has expanded, we need someone who can focus full-time on the fund development that provides our beautiful children with a home.
Jill has been employed at Crossroads Adoption Services in MN for over 12 years. She assisted many families through the adoption process--including several CSC families. Jill has focused the last several years working in the area of fundraising through event management, grant writing, donor cultivation and social media.
Jill received her bachelor's degree in Social Work from Cedarville University in Ohio and her master's degree in Social Work from the University of Minnesota.
Jill and her husband Michael are very involved in Grace Church of Roseville (Minnesota). Jill is a youth volunteer and their family is active in a small group. Mike and Jill have three girls- Calli (12), Miranda (10) and Brooklyn (1).
Welcome to CSC, Jill!