James and Jamie Marine Corps Marathon Page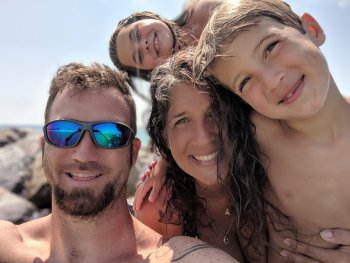 We are running the 2020 Marine Corps Marathon to raise funds for the Children's Shelter of Cebu (CSC). CSC is shelter is run in a family-style environment for 80-100 children that have been abandoned, neglected, or abused. CSC provides shelter, food, medicine, education and counseling.
CSC is special to us for a few reasons. James was born in the Philippines and we have several family members who have joined our family through adoption.
We are trying to raise $1,000 each for this run. A donation in any amount will make a difference in the life of a child and will help us reach our goals.
Your donation is tax-deductible too!
Thank you for your support.
James and Jamie
---
You can also mail your donation to:
Children's Shelter of Cebu
P.O. Box 247
Cambridge, MN 55008
---