Heidi's 2020 Virtual Marine Corp Marathon Page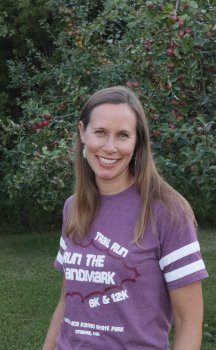 Hi! I'm Heidi, and I'm running the (virtual) 2020 Marine Corp Marathon to raise money for the Children's Shelter of Cebu (CSC).
CSC is an orphanage in Cebu, Philippines that has been providing homes for orphaned, abandoned, and surrendered children since 1979. Let me share just three of the reasons I am excited to run for CSC:
CSC was home to our six kids before their adoption to be part of Team Erickson. We are grateful for the love and care CSC showed to our kids to meet their physical, educational, medical, and spiritual needs. And our kids are just a small piece of CSC's story; they have provided that same love and care to over 950 children!
CSC demonstrates excellent financial responsibility. By maintaining low administrative costs, over 85% of all donations directly support the cost of caring for the 80-95 children and young adults living in their 4 residences. Charity Navigator has rated CSC in the top 5% of non-profit organizations and has awarded CSC their top rating (4-star charity) for the past 7 years.
CSC does it right. I had the privilege of serving on CSC's US Board of Directors for 9 years. During that time, I saw firsthand the intentionality CSC applies to making decisions. CSC is simultaneously creative and resolute in their commitment to meet the needs of the kids in their care.
CSC is a 501(c) organization, so all donations are tax deductible. Any amount you choose to donate will tangibly improve the lives of the children living at CSC.
And... if you are looking for another way to support the Children's Shelter of Cebu, check out www.runthelandmark.com; 100% of the proceeds from Run the Landmark go to CSC.
Thank you for your support!
---
You can also mail your donation to:
Children's Shelter of Cebu
P.O. Box 247
Cambridge, MN 55008
---