Dave and Kim's Marine Corps Marathon Page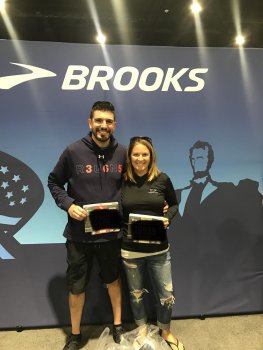 Team Cayot (A.K.A. Team Luv for Lyra) is running the 2020 Marine Corps Marathon to raise funds for the Children's Shelter of Cebu (CSC).
The shelter is run in a family-style environment for 80-100 children that have been abandoned, neglected, or abused. CSC not only provides shelter, but also food, medicine, schooling, counseling, and relationships that can last a lifetime.
CSC is special for the following reasons:
- More than 40% are children who have special needs
- CSC has served over 900 orphaned children and over 600 have been adopted since 1979
- CSC is a 501(c) organization, which means that your donations are tax deductible
- Charity Navigator has rated CSC as a 4-Star charity (highest rating)
- Low 14% admin costs means that 86% of all donations go to direct care of the children
Any amount that you choose to donate will go toward an amazing cause, giving these children a chance at a better life.
Thank you!
---
You can also mail your donation to:
Children's Shelter of Cebu
P.O. Box 247
Cambridge, MN 55008
---