Ben Leitsch and Cheyenne Vaflor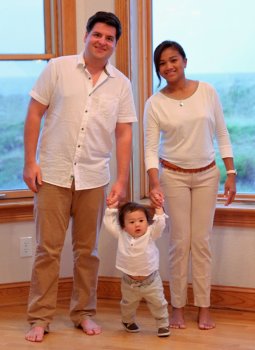 Dear Friends and Family,
Yenne and I have been very blessed in our lives together. We're so happy that you would want to share with us as we celebrate our marriage. Early on, Yenne and I had talked about supporting a charity as part of our wedding in Cebu as a way to give back to the community and to share our love and blessings with those less fortunate. The Philippines is a beautiful place with the happiest people you will ever meet, despite sometimes difficult circumstances and hardship. I personally not only fell in love with Yenne, but also with her country and culture.
We were fortunate to find the Children's Shelter of Cebu. Just read through some of the stories and blog posts on this site and you'll also see that the people at CSC are selfless and devoted to their mission of providing shelter to orphaned, abandoned, and surrendered children in Cebu. We would be honored if you would help support them with us.
Thanks so much and we appreciate your support and generosity, we know that the Children's Shelter of Cebu will appreciate it even more.
Salamat ug ang Dios magapanalangin sa inyong tanan,
Thank you and God bless,
Ben, Yenne and little Owen
---
You can also mail your donation to:
Children's Shelter of Cebu
P.O. Box 247
Cambridge, MN 55008
---